So I've slowly been renovating a recently bought 125 gallon. It looked like this when I bought it.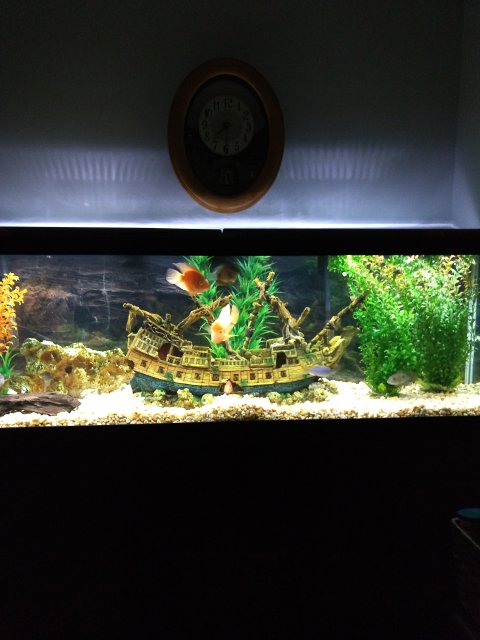 Have since rehomed the cichlids it came with, removed the substrate and decor, replaced them with black sand and real rocks and driftwood and got better full spectrum lighting. Today the first plants came in.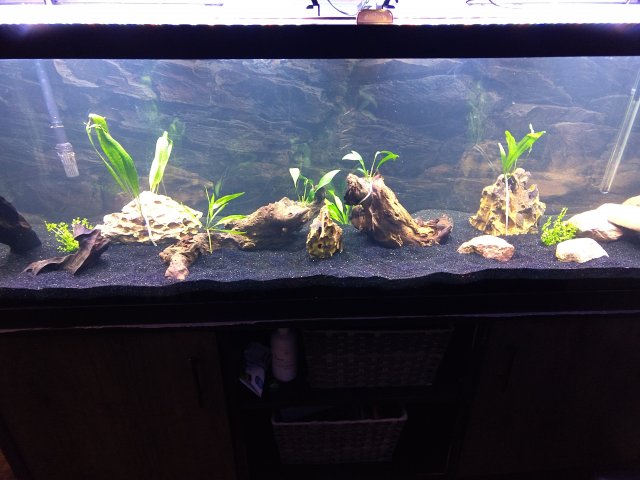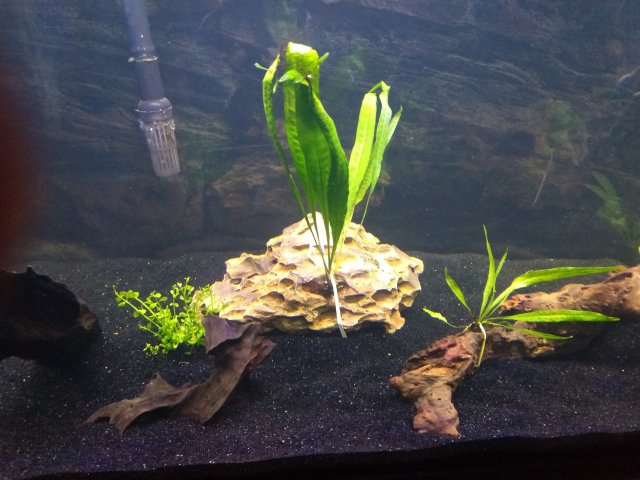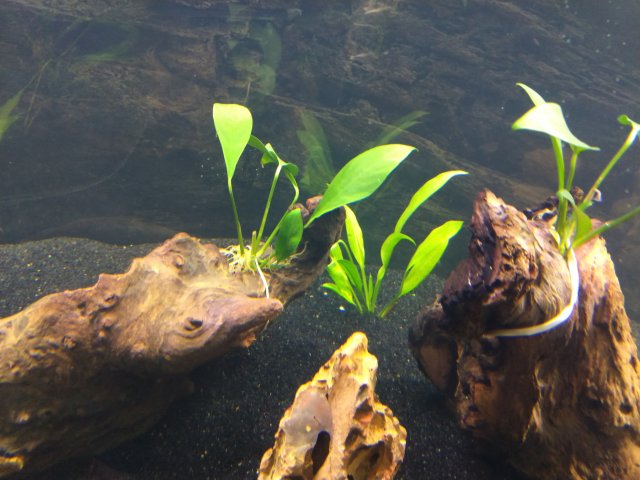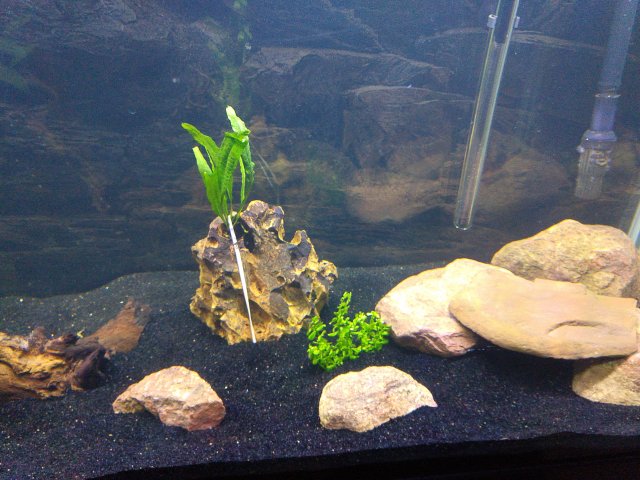 An Amazon sword, narrow leaf Java ferns, Anubias congensis and Bacopa. Wanted to get Vallisneria and micro swords but I only had time in the evening to visit a few big box stores instead of a specialty LFS a couple towns over, but I'll go tomorrow and see what they've got. Put root tabs under the substrate plants and put a tiny amount of liquid fertilizer for the others in the meantime.