Registered Member
Original poster
Hi Everyone,
I start being passionate by Fish tank
through this forum few years ago.
This project is gonna be my fourth
Fish Tank
project. This is my jump from fresh to salt.
Ill provide evolution over time.
Equipements :
265 Gallons Marineland 2 Corner flow / 84"X24"X30" / 2 520 Lbs. Filled weight
125 Gallons Marineland Regular Tanl / 72"X18"X22" / 1 160 Lbs. Filled weight
we are Painting the back of the tanks With Black MetalForce Paint
Building the Stand and canopy with a cabinetmaker.
Plywood Framing
Walnut Doors and mouldings
Heres is some pics. of the evolution.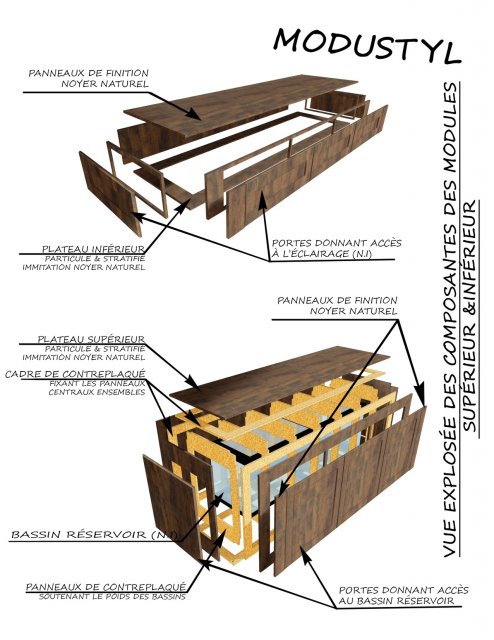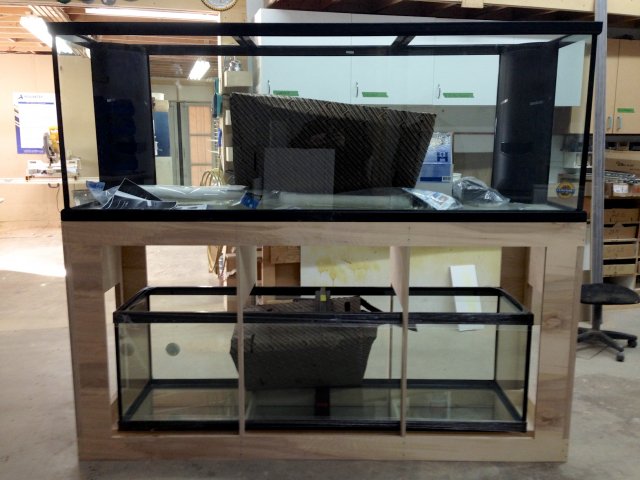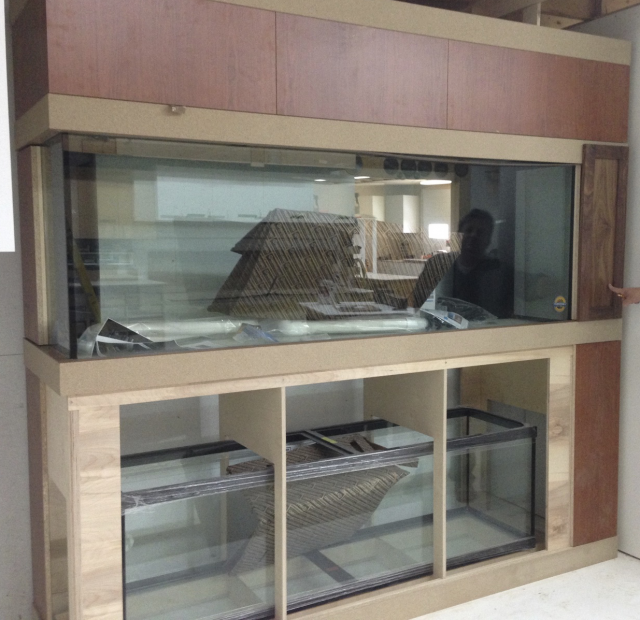 Furniture is gonna be
floor to ceiling
. in a corner wall Ill Add some pics of the pre-set up later.
I Did not bought the mechanical parts yet Im still figuring out.
You will ask Why I raised the thank so high ! thats for 2 reason have a good view of the tank when you stand and get more space for the sump.
I set up the sump space to install a 12" Skimmer from JNS -
http://www.jnsaquaria.com/2007html/p...l=U-6&lang=eng
But im waiting the ConeS Q serie 12" inch version.
http://www.jnsaquaria.com/2007html/n...lang=eng&ID=64
Feel free to comment Ill appreciate your support in my building process.