AC Members
Original poster
Nov 12, 2018
63
11
8
45
Real Name

Kris
Hello!
I have a 36 Gallon Bowfront freshwater tank. (Set up in June of this year) I have 1 adult Angel, 7 Panda Cory Cats, 1 Dwarf Gourami, and 5 Mystery Snails. I have had these since June. My tank is lightly planted with a sand substrate. Recent additions to the tank include Anarchis, Wisteria, Amazon Sword, and Duckweed.
I run an Aqueon 75 HOB filter w sponge, filter floss, Bio-max and Ceramic Rings. I also have an airstone. I do a 30% WC weekly and vac my substrate as needed. I use Prime as water conditioner. I wash my media in tank water as needed. I just added a UV filter last week but have not used it yet.
Water Paramaters
Amm 0
Nitri 0
Nitrate 20
KH 80
GH 30
pH 8.5
API Test Kit
Temp 78 -- 150w heater
I am in the process of setting up a 10 Gallon QT tank.
I feed Tetra Super Color flakes, Hikari sinking wafers,shrimp pellets, algae wafers, frozen brine shrimp weekly. My snails also get veggie supplements and I dose my take weekly with Reptile Calcium Carbonate w D3. 1 1/2 Tbsp added to tank, also keep Cuttlebone in the filter and a piece weighted down in tank.
3 weeks ago I added 10 Harlequin Rasboras to the tank. I did not QT them and this is when the problems began. Completely my fault and very irresponsible of me. I lost 3 Rasboras within 2 days. I removed the Rasboras from the tank before they died when symptomatic. (Erratic swimming, isolate, red gills, bloat, fin rot etc) NTD?
My Angel stopped eating for 3 days this week after Rasboras were returned. She has ate very little the past 2 days. Her feces always appear normal. Gils appear normal. Swimming normal. She has red streaks starting at mouth extending out to eyes. Also her mouth is swollen and looks something like mouth rot? Going to the top of the tank for air on occasion.
I started treatment on Monday with API General Cure. I removed Carbon from filter. I dosed the main tank twice and tomorrow I will do 25% WC and add Carbon to filter. I did this at the advice of a fellow fish keeper and LFS. Little improvement since TX with Angel.
Meds I have on hand: Melafix, Pimafix, General Cure, Erythromycin
Can order anything else they LFS and have pretty quickly.
Any ideas or advice would be greatly appreciated!!
Pics attached are of the Harlequin Rasboras and my Angel, Althea.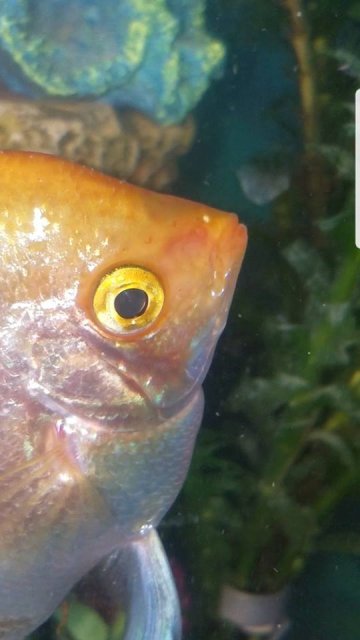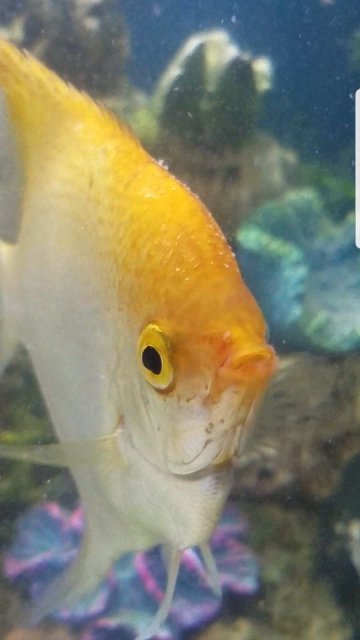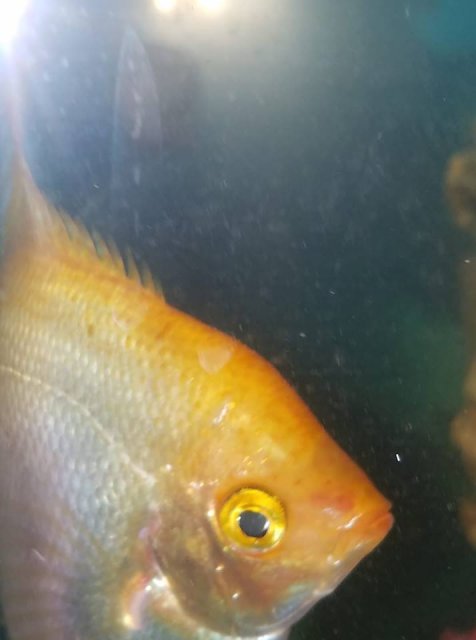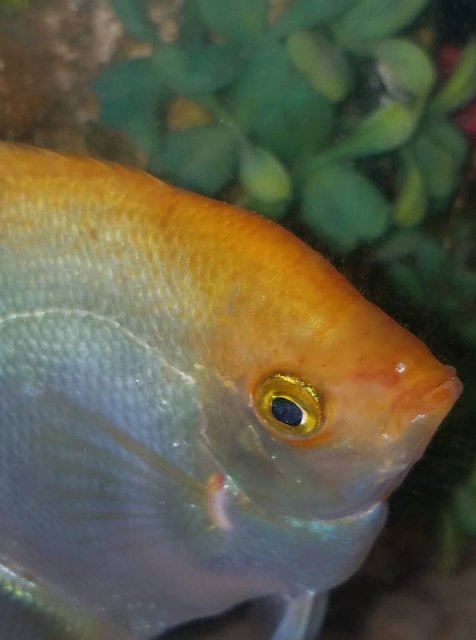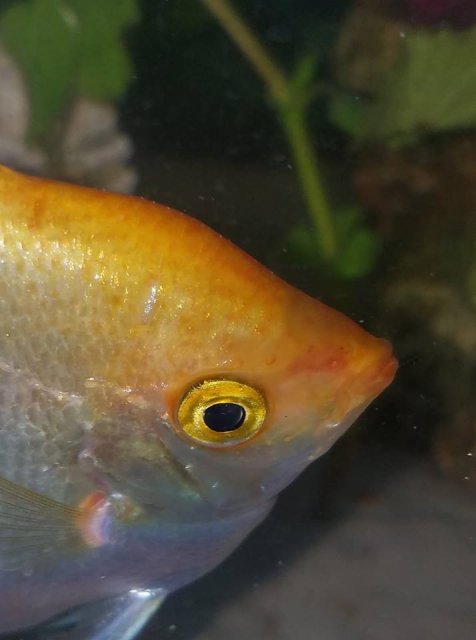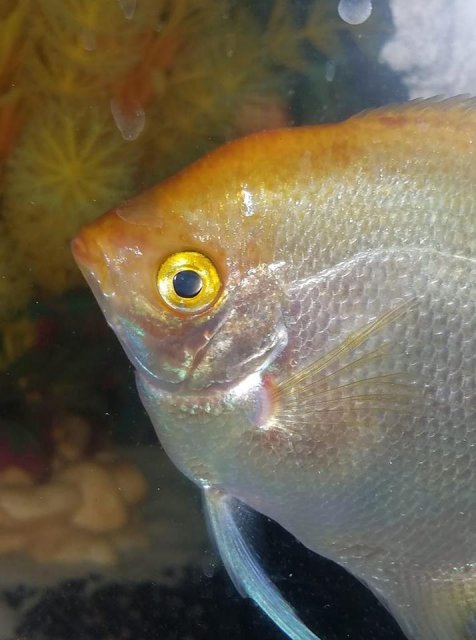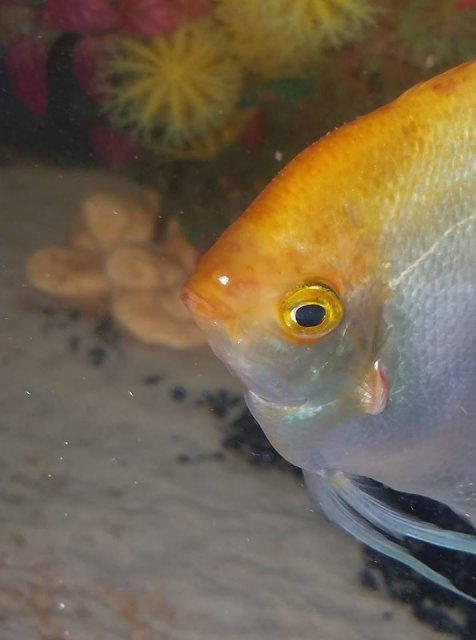 And now a few of the Rasboras