Feb 26, 2020
577
782
100
29
Camera Used

My phone (Samsung 20)
First my DG pair spawned. That failed unfortunately.
Then my platy dropped 40 fry, i got 39 in the fry tank doing fantastic. One was a cull due to a crooked spine and being very scrawny. But 39 healthy fry.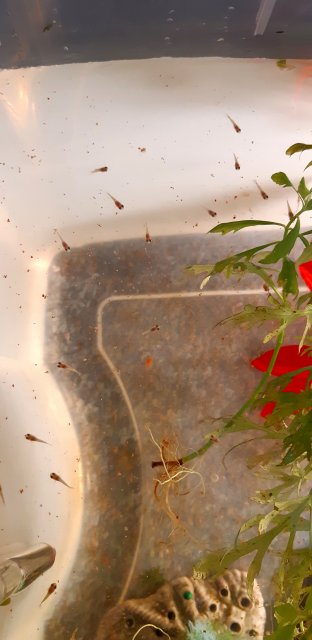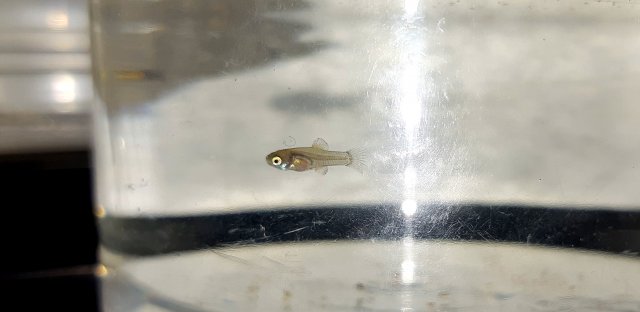 Now just discovered eggs in the floating "plants" (theyre just fake plastic plants) in my livebearer community... from my trilineatus corydoras. Theyre the only cory species in there. Many eggs were eaten or fungused, but found 4 good eggs with developing embryos in them. I moved them to a perforated container to hatch in the tank until i can move them in with the platy fry when larger, if they do okay.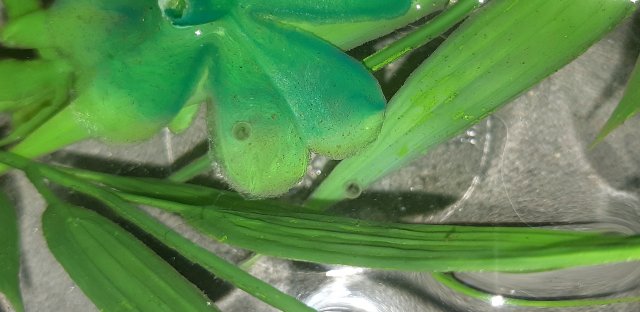 Added an alder cone to the container to keep down the fungus.
Not the cory species i wanted to breed first, but a surprise spawn is always welcome.
And my cherry barb boy had been chasing around the girls last few days too, guarding a fake hornwort, chasing off anyone who come too close except the girls lol
But why during lockdown does everyone want to spawn??? Lol