I just bought 8 of these guys. They were labeled glofish so I thought they were danios in the first place, except not the genetic engineered ones but danio choprai.
Anyways, I bought them ($3 bucks/ea) and now I am starting to think that I bought glowlight TETRAS because they are schooling. I took a look at several pictures online and I am getting convinced that they are tetras.
Im just confused at the fact that they had another tank labeled with glowlight tetra on it and the fish looked a bit different (duller and bigger).
Edit:
I need some stocking suggestions.
I wanted to get danios because they stay in the middle/top level, tetras tend to be at the bottom a lot and at times swim in the mid region (in my experience) regardless of how planted my tank is. This makes my tank look empty most of the times.
Since I not going to return these fish - I like the way they look - should I increase the numbers of w/e - glowfish danio or tetra - fish I got? If these aren't glowlight danios, should I just get 6-8 of regular danios to add to this tank? I also considered hachetfish as they stay in the top layer. Maybe that will draw these fish out of the bottom.
As a centerpiece fish I am getting a pearl gourami. I considered an angelfish (never had one) but I heard they will probably terrorize my amano and bamboo shrimps, to say the least. I had german blue rams in mind - the only rams they carry at my LFS - but they cost $32 (WTH?).
By the way my tank is a 29g one.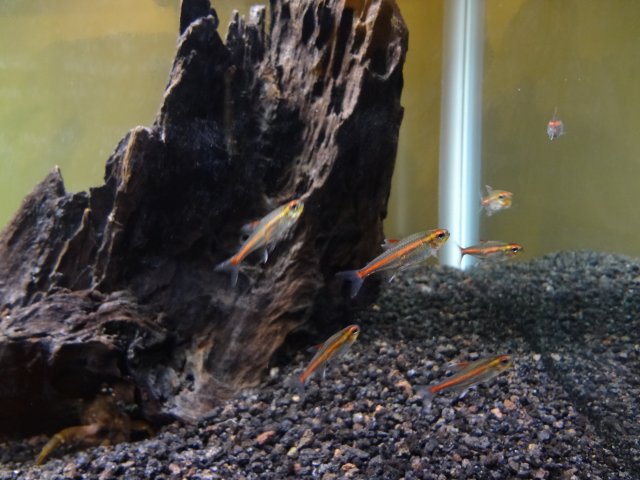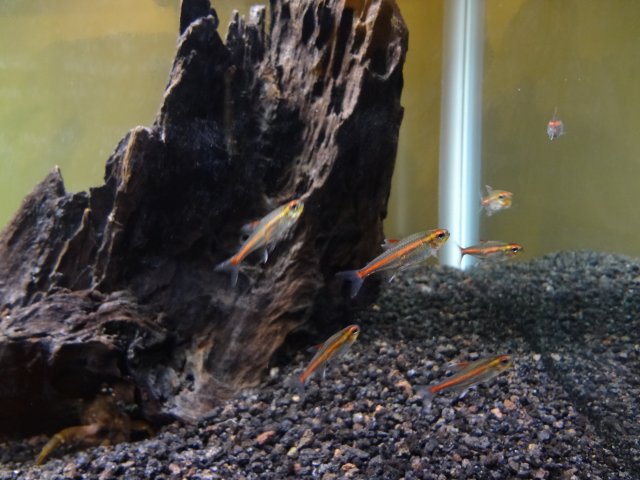 Last edited: