Hello everyone, I am planning a largish pond build. It is outlined by white spray paint as seen below. The middle portion already dug is probably 9'x7', so it will be up there in the 3-3.5k gallons. It continues up to the hill side on the left as well, and is probably 16' from corner to corner. Will be 3.5' deep.
You can seethe mound, which will be 4' tall, will house both a waterfall and a stream. Waterfall will gradually go down by steps abs the stream will probably curve around naturally.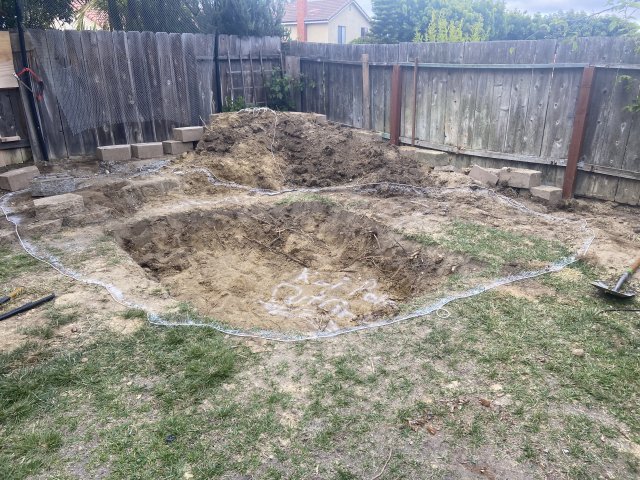 For stocking I plan 8 koi and 2 albino channel catfish. I'll start with that and see how it goes, and then as the pond matures add other species of fish. I have no plans for brands of equipment, or the best equipment, just focusing on digging the pond. It is all by hand because I can't get a bobcat or whatever it is in the backyard.