Hello, I am currently running a 55 gal mbuna tank (mostly) but I picked up 3 fish that I can not identify. 2 apparently are the same species, the third I have no clue.
Any help will be greatly appreciated. I think the 2 that are similar are haps of some sort (would be nice to know what kind), but the third has me baffled.
Please ignore the clogged uptake head..LOL...We had plant issues...I am cleaning it now!
I am looking for the name of the tan and blue horizontal striped one here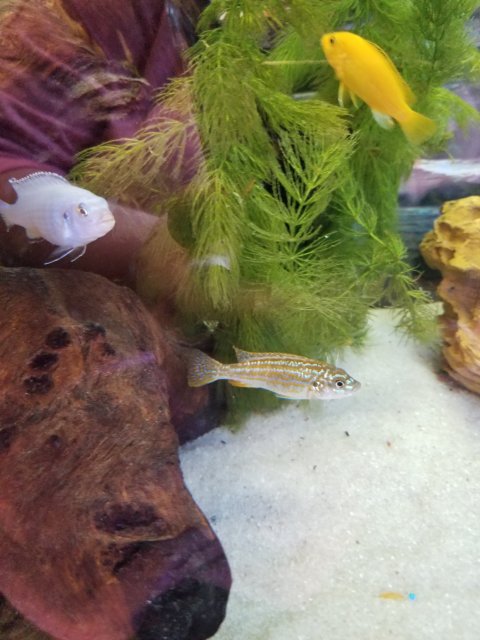 The one on the bottom in the photo above, the one in the middle in the photo below.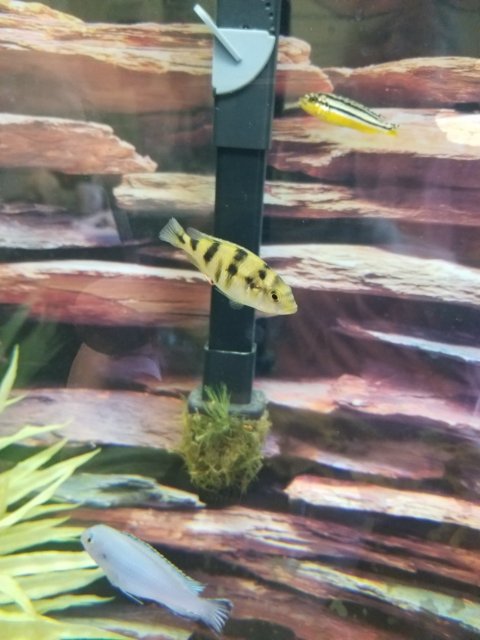 I am looking for the name of the black and cream vertical striped one here...
Thanks!
Deana