AC Members
Original poster
Aug 5, 2008
624
0
16
Real Name

nah
Hello,

Recently I've been trying to re-vamp my brackish tank (20g) after it's went though a kind of "downfall" (long story) and one thing I want to do is grow a java moss carpet for it. I've tried leaving the java in the tank as it is but what i realized is that sometimes the water somewhat evaporates and the remainder gets too salty, and in addition the water's too cold for it to grow, at about 68-69 degrees. Fortunately, the moss hasn't shown any signs of total dying in all this prolonged suffering, however it's grown less, and gotten darker and thinner, so I have plans to make it grow more. Now, not only will I pay more attention to the tank with water changes and a heater, but also I'm trying to grow the java moss in a much warmer tank (10g in a separate room) with better lighting (I give the tank 4-10 hours of 14 watt, 5.0 UVB lighting usually) and better heating at, as of now 84 degrees. (i have heaters out in the garage somewhere but have yet to find them so I'm using a heater a foot or so from the tank to heat it up) I couldn't find egg crates at home depot so I used some fiber glass mesh for the moss to root onto, and before setting up the tank, I tore the moss into finer pieces and distributed it as evenly as possible on the mesh.
​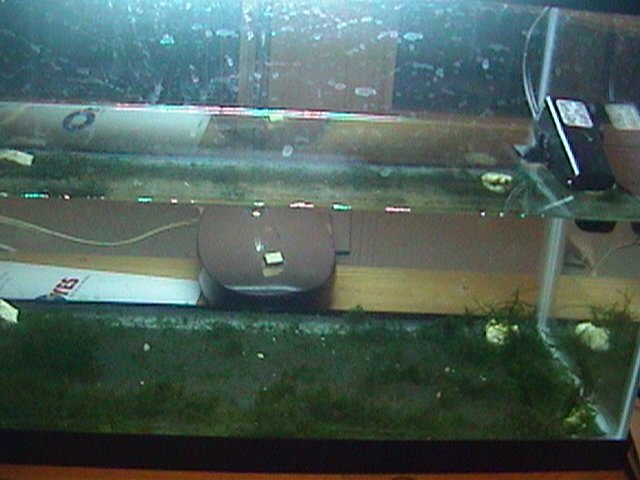 after i added the filter (i heard moss needs a good current to keep growing too) however some of the larger pieces of moss moved back together but what's good is that it's somewhat even and not all clumpy. here's a pic of some of the larger shreds possibly photosynthesizing as well.​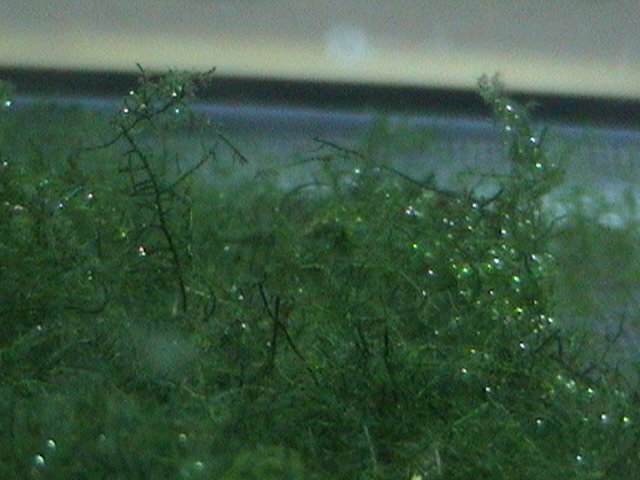 As for the really small shreds, they're under the grid and possibly photosynthesizing too, but i'm not sure how fast they'll grow, nor whether extra fertilizer, co2 or light will help them either. here's a pic of them, where they're not photosynthesizing.​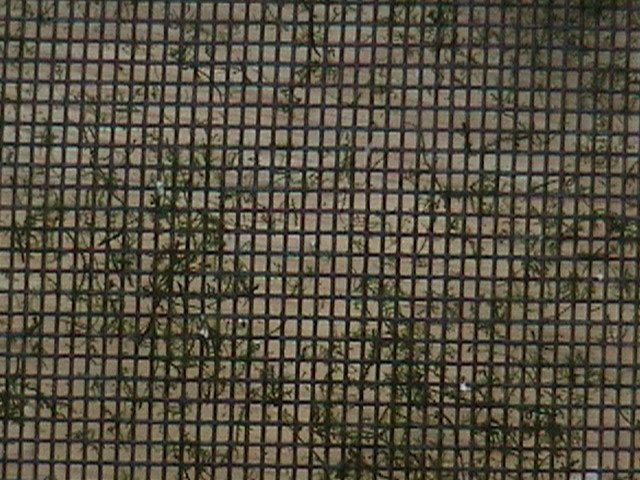 and a pic zoomed a bit further out of this part of the tank.​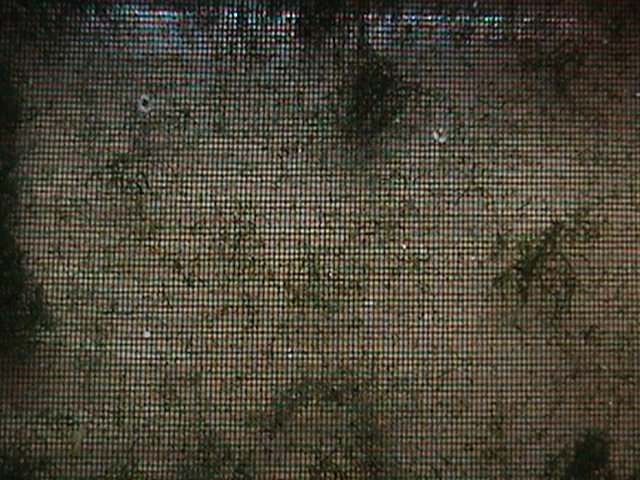 and just another last pic of the whole tank.​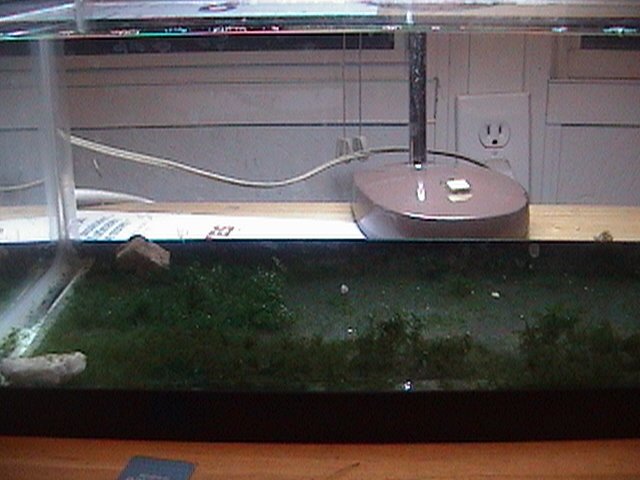 If this can start growing very well eventually, I'll re-introduce it into the tank by taking small, several inch squares of the moss from here and planting it back into the tank, giving the smaller and less grown patches more of a chance to grow. I'm still not sure if this will work out to grow a
legit carpet of moss
so I'm asking for the advice of you aquascapers out there. Thank you very much.
​