Feb 26, 2020
1,155
1,226
149
30
Camera Used

My phone (Samsung 20)
Small update time
Been working on some redos on some of these, and some of these will be changing in semi short future as well.
20g corydoras eques tank, after the emperor tetra fry grow out of this I will be moving my boraras urophthalmoides to this tank instead.

46g Goldfish/livebearer (retirement) tank.
By April next year the goldfish will be moved to a 120g+ as theyre outgrowing this tank.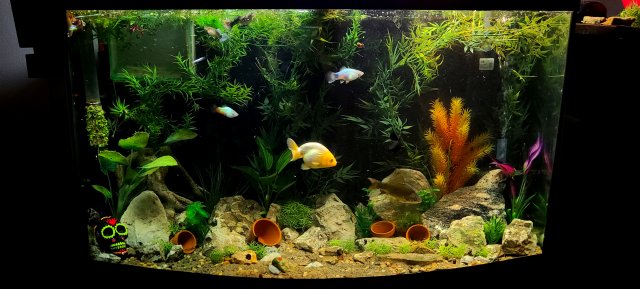 55g general community, swapped out the rough white rocks for rounded dark river rocks. Added more crypts (some still small, growing in) and an echinodorus yellow sun as a centerpiece plant.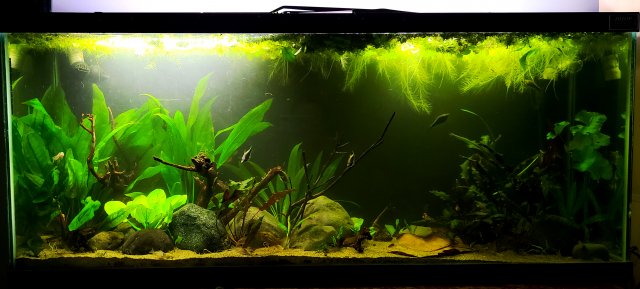 55g low light. Gave up on South american plant theme for this one, that log screamed at me that it needed anubias, so I made it a mostly anubias scape. Planning to add some buce to the log as well.
5g betta tank. Wasn't intended as a blackwater but I added some tannins as a medical treatment, ended up overdoing it to make it super dark and fell in love with how the tank looked that way.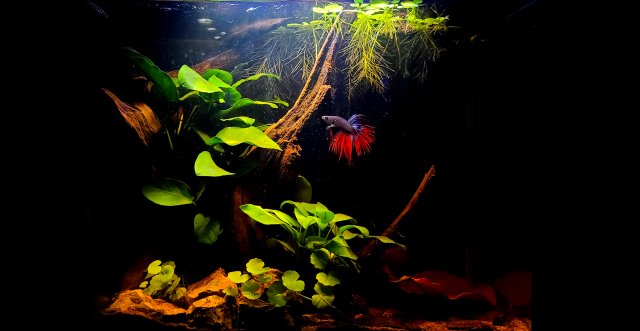 4g boraras urophthalmoides and shrimp tank. Shortly will become only shrimp. Beside it is a mini planted vase for microfauna like seed shrimp and cyclops.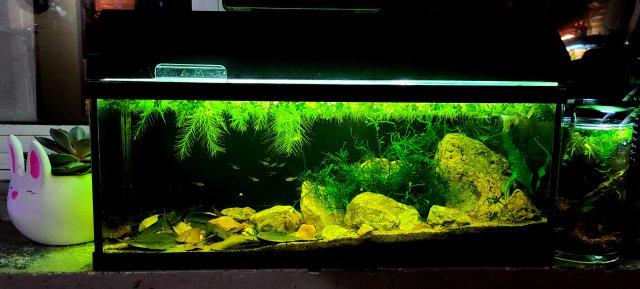 3.5g, only 1 sparkling gourami youngster in here. His parents didn't want him around in the 10g and mom tried to kill him, he's got a bum tail so he lives by himself. Happy as a clam to be on his own now.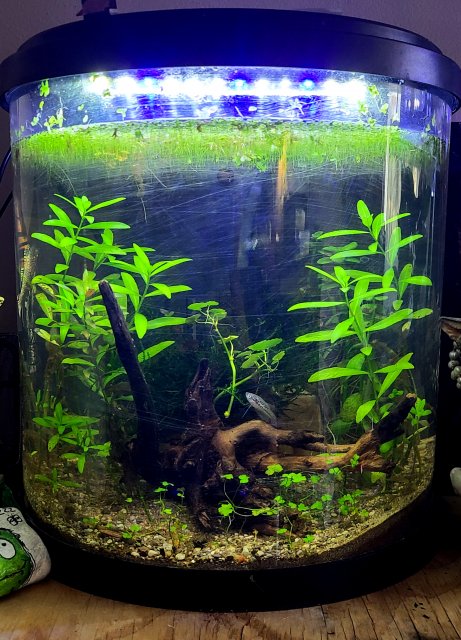 10g sparkling gourami pair only tank. Can't add anything else, the female is aggressive and bent on killing everything except the male.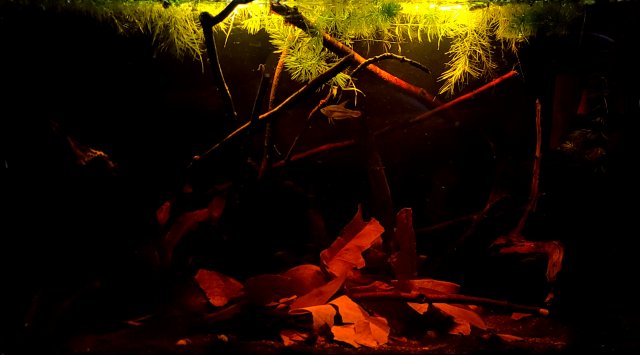 20g southeast Asian community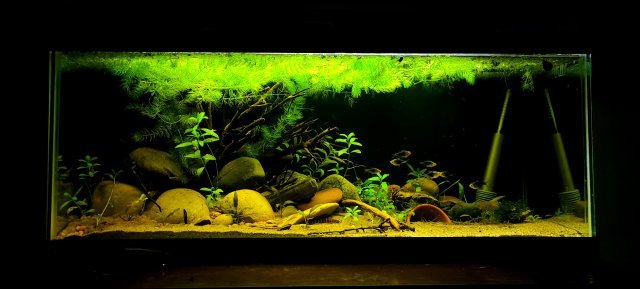 2.5g shrimp. These shrimp will move in with my other shrimp in the 4g and this one will be taken down.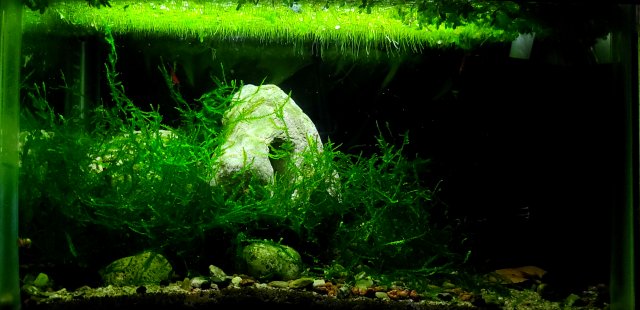 F
fishorama
an update for you