I've had this tank for over 20 years, with the same live rock, and am still learning. It's a Fish Only tank, currently with 2 occupants. A Coral Beauty and a B&W Damsel. I had several other fish that lived for years in my tank. When my several years old box fish died, a couple of years ago, it killed most of my fish (another learning experience).
I recently replaced the Fluorescent lights in my tank, with a Fluval LED Reef light bar. Last week, while cleaning the tank, I notice one of the smaller live rocks has several new pink stems growing out of it. The largest stem, located an the other end of the rock, has branched into a Y shape (picture attached). Can anyone help me identify what this is?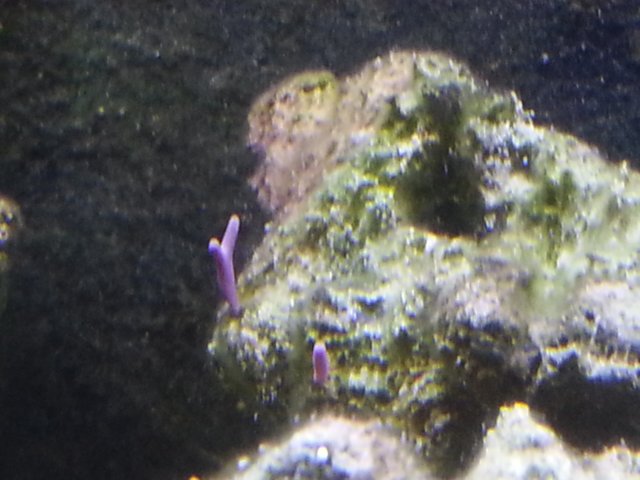 Sorry for the poor picture quality.
I'm always amazed that after all this time, new things will suddenly appear. About a year ago, what I believe to be Red Sea Lettuce started growing in my tank.
Thanks.