Longtime lurker here. I finally wracked up the courage to join the forum I love. I have learned a lot from this community over the years, and am proud to show my recent acquisitions. In my opinion, a proper discus setup is really difficult to beat in terms of coloration and beauty.
Here's a photo of my 120 gallon setup before purchasing a melon, pigeon blood, and blue diamond discus.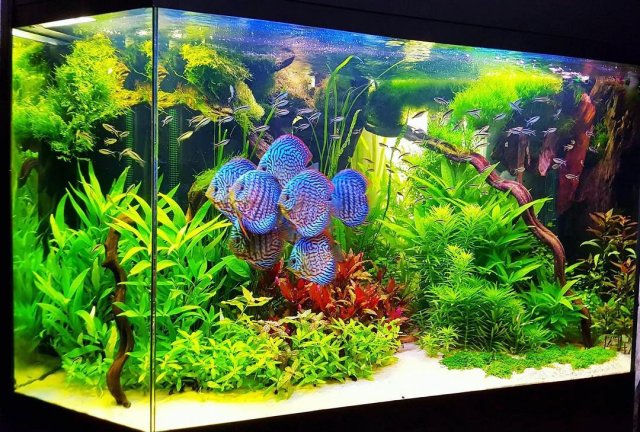 Here's a shot of my new beauties I purchased from
discus.com
earlier last month in October. They are the melon, pigeon blood, and blue diamond discus you see below. They seem to be settling in nicely. People seem to give discus a bad reputation about being difficult to keep. However, my experience has been contrary. I have found that as long as the water parameters are adjusted correctly, these fish are not only beautiful, but easy keepers. I feed mine a mix of freeze dried blackworms and flake food.