Jun 4, 2008
2,029
0
36
32
Real Name

Roy
well been going a little re-arranging after i upgrades one of my vivs from this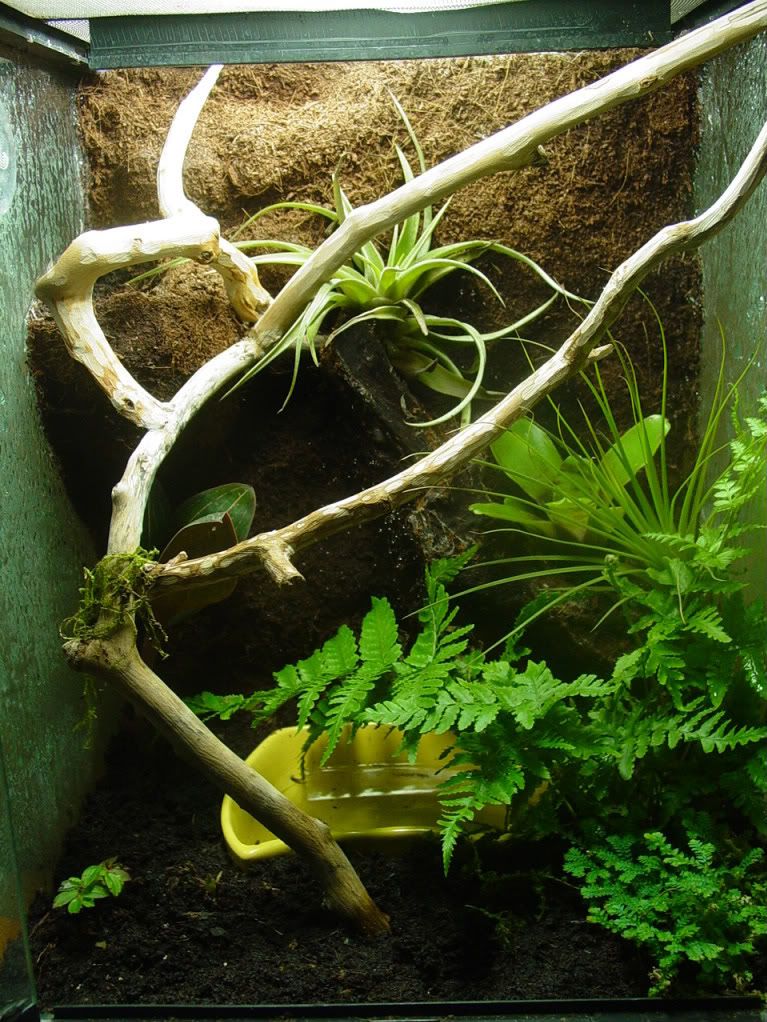 which i had naglected. to a 20 gallon long i converted
i'm pretty happy with it and once the plants grow in should look pretty good.
the other tank i've been messing around with finally settled on something that was inspired by mellowvision's 5.5 gallon paludarium.
the main substrate will be a mix of fluorite and some bonsai soil type stuff that has really good drainage. using it mainly because i can incorporate some type of water fall thing that will disappear into the ground. still working out some of the details on that but should be fun.