Hello. I am a newbie that was gifted a used freshwater 10 gallon tank. I went in search of an answer to one question and realized I have many. So here we go! I will try to be as detailed as I can since I don't know what is important and what isn't.
Current tank - 10 gallons, 7 ember tetras, 1 two mo. old dwarf pleco, originally 1 trapdoor snail. All seem happy and active. Unsure how many baby snails are new arrivals.
Water parameters: pH between 7 and 7.5, ammonia undetected, GH 120 (hard city water), nitrite 0, nitrate 20? (I have a hard time reading nitrate on the test strip. It is not zero, and definitely not 40), 80 degrees.
Background:
In July my family was gifted a used tank with gravel, led light, air stone, plant, and whisper filter. We surrendered a lone fish for 5 ember tetras and a trapdoor snail. One tetra didn't make it thru the first few days, several weeks later we added 3 more ember tetras (to total 7) to try to round out their shoal. We also added a baby dwarf pleco and a second small plant. Just this week our Trapdoor snail has given birth to babies, at least 2. We feed the fish once a day, sometimes twice if they seem interested. We give the snail and pleco either partial algae wafer or zucchini slice up to a few times a week. I check water parameters at least once a week and will do a water change (1-2 gallons) if nitrates are 20. This has been a most every other week up to this point.
Questions:
Snails: There have been 2 or 3 babies. They are so tiny I am really not sure how many there may be. How quickly do they grow? Any other information anyone has (on care, survival rate, how many there may be, etc) would be appreciated! I couldn't find much on gestational period. Do you think these were already in the making before our purchase? Or I also read somewhere that females could potentially store sperm. Just trying to gauge if this is going to be a repeat thing.
Plants: I don't know what type of plants we have. The newest one is doing fine, the one we were gifted seems like some of its leafs turn brown (dying?). Any suggestions on care? I will try to include photos. I usually leave the light on for about 9 hours a day. It varies as we don't currently have a timer.
Overstocked?: I have heard mixed information when checking (prior to purchase) if my tank would be overstocked. The main one that seems to be back and forth is the pleco. Since it was borderline, we opted for the dwarf pleco and to monitor the parameters. I am even more concerned now that there are likely additional snails. If I continue to monitor the water conditions and do changes as needed - is there concern with this stock? What other concerns would there be if this is 'overstocked'?
Water changes: I have completed water changes (1-2 gallons) when nitrates start to creep up to 20 or just over. I do check the water at least once a week, but don't need to change the water based on the test. I know plecos esp. are known for their waste. Should I be graveling/ changing water every week regardless of the nitrate readings for that reason? Sometimes I feel like water evaporates faster than water changes too. Is it bad to 'top off' the tank with conditioned water? Or should I be cleaning the tank more often for that reason also?
I think that is all my questions. I appreciate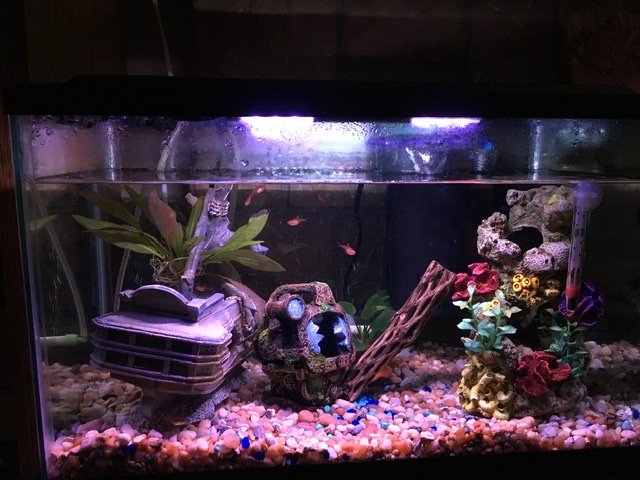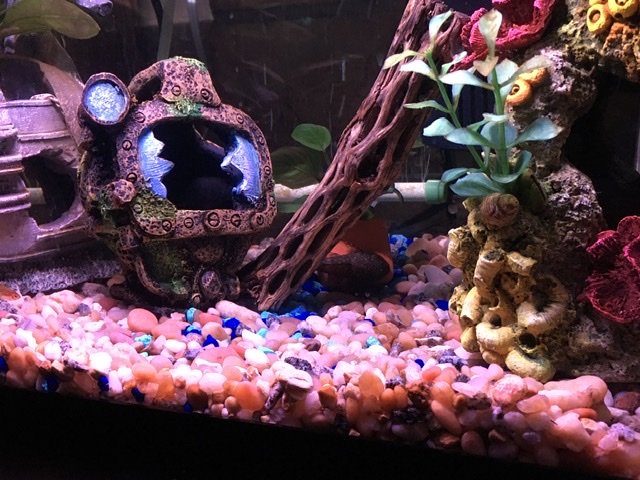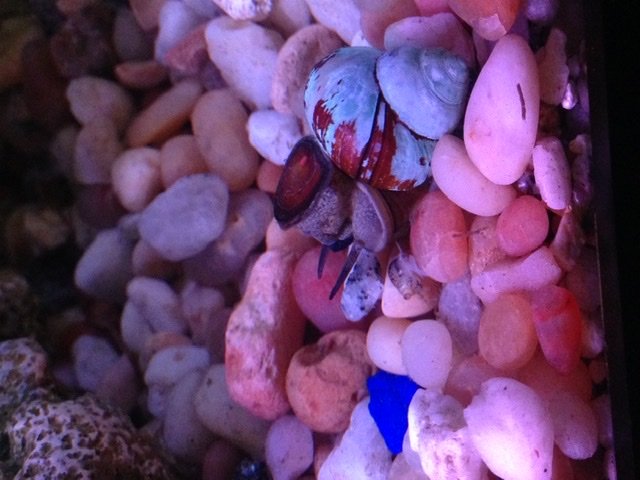 any information!