Live in San tan valley, AZ USA.
120 gallon tank with a handmade stand and topper for sale. offering 400 or best offer as is.
I also started on the side of the tank to create a bog filter with a pump I never got around to finishing I will include a picture of that.
Includes five Turtles. rehoming fee $20 / turtle if you want to get them separate. Two large red ear sliders one false map turtle 1 African sideneck and one small red ear slider. I have a medium net a scrubber to scrub the side of the tank I have a really long hose for cleaning gravel as well as some rocks in a tub that you can have as well and food for turtles.
Serious offers only. must come pick up will not deliver. Local only. Going as first come first serve basis.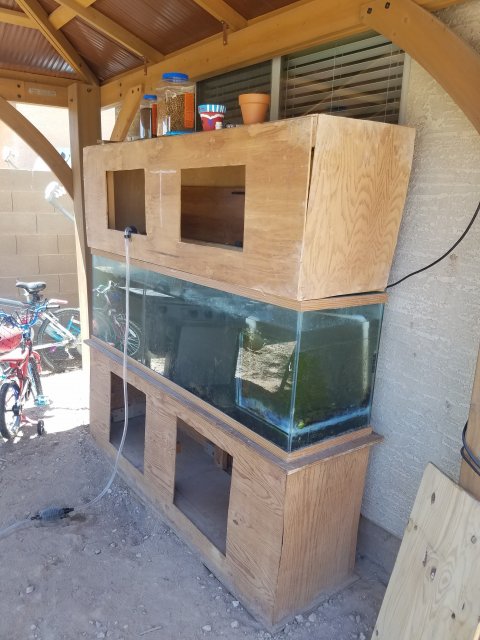 If i am in need of changing this thread let me know please.