Well... my uncle made me another tank and the dimensions are 42" x 18" x 20" which comes out to around 65g give or take some.
Here it is :whoo:!!
Here's the tank with a basketball for a size reference.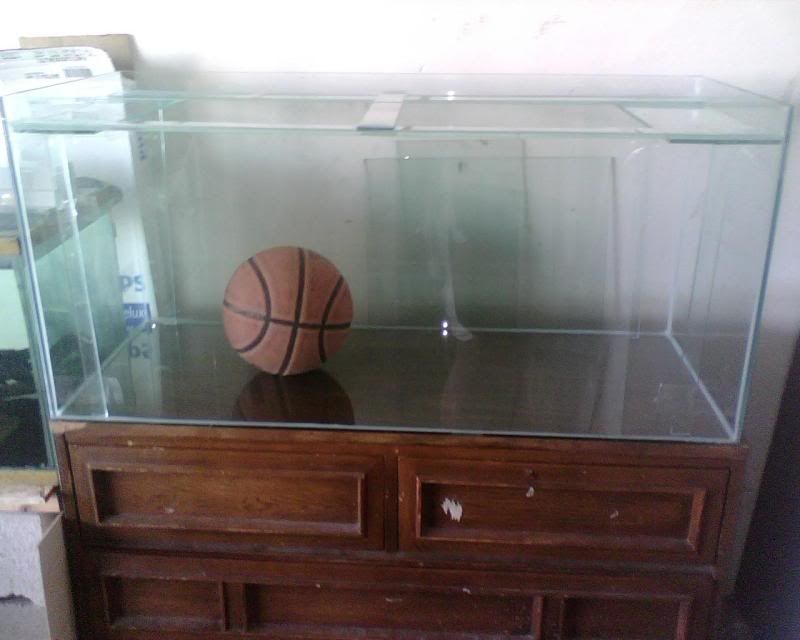 I'm not quite sure what i want to do with this tank yet but maybe something with UG. Any suggestions would be gladly considered.
Thanks for looking.