Random Guy
Original poster
So we recently bought our first home, and after years of not being able to have a project larger than fixing the hinge on a door, I finally get to make something big. My wonderful, wonderful wife said I could put in a pond, as long as I make one that the new baby won't be able to find her way into, which is a reasonable compromise as far as I'm concerned. haha. So, I decided to make a smallish box pond mostly for seasonal gardening and fishkeeping, and found a great spot for it:
I want to have a lower level for a bog garden to help with nitrates etc, and I'd like some nice waterflow feature on the side for the overflow. I was thinking something like a flume, but maybe with steps or rocks to make more of a splashing effect. Something like this (splashing effect not included in diagram):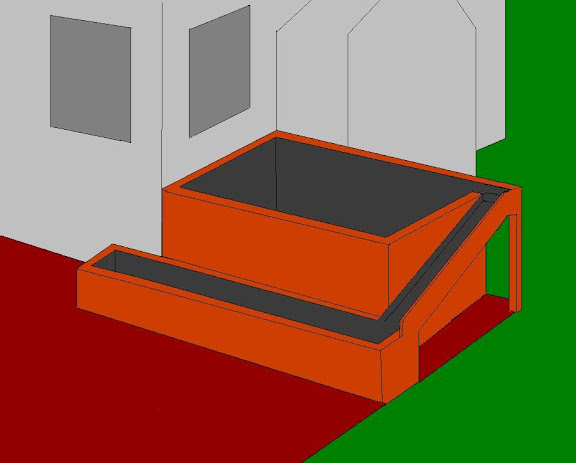 My only two concerns are thus:
1) that gutter running along the corner of the house might be trouble to get around
2) I would have to keep the height of the open water area below the window, and I don't know if that will be high enough to deter any would-be-aquatic toddlers.
I was also thinking I might push the whole thing back to the next corner, and have basically the same design except taller and not as long. Any ideas from the room?
Last edited: