AC Members
Original poster
I know this is long, but I tried to be as detailed as possible.
I need some ideas! Everyone I speak with has never seen blisters like these before!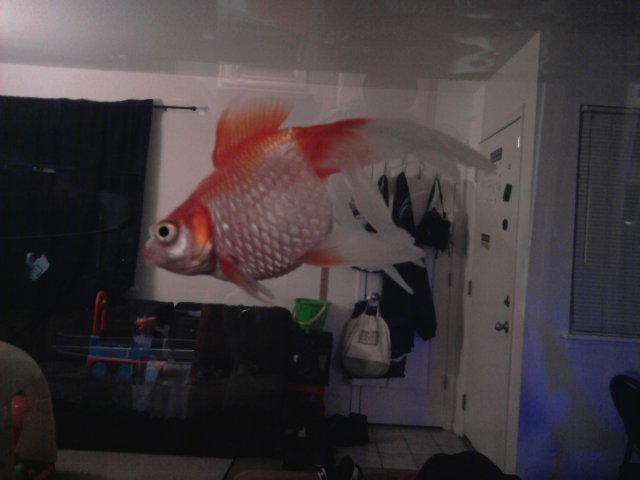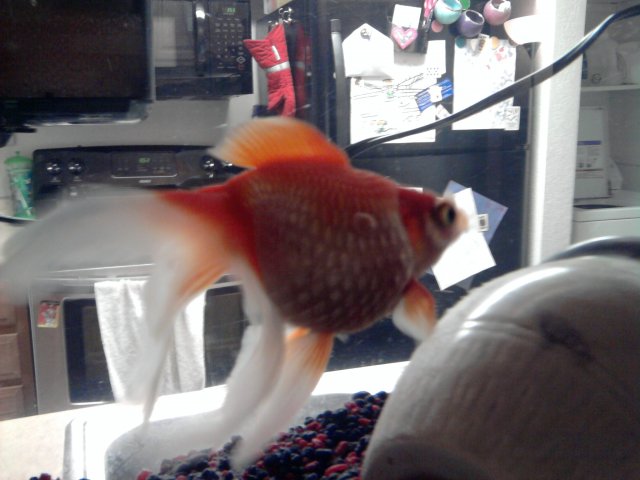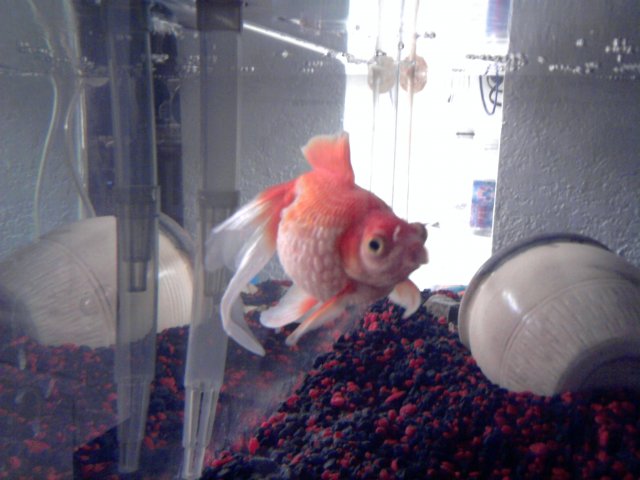 1. Describe the problem (behavior, physical symptoms, observations, duration, severity).
She presented with "dropsy" like symptoms a month ago, to the day. Slightly bloated. Scales starting to pop outward. Red streaking visible beneath her scales. Otherwise she looked great and acted normal. I was having little success in treatment but she wasn't any worse. A few days ago she started getting blister type things on her sides (see the second and third picture above). They started very small (I thought they were air bubbles trapped against her scales at first) but by the next day doubled and tripled in size, with the largest reaching around 7mm in width. She shows no sign of irritation with them; not rubbing against things. I touched one to see if it was hard and it immediately burst, leaving a "deflated" skin bit hanging from her. The fluid must have been completely translucent because there was nothing visible in the water. I took her out in a soaked towel to have a better look and all the blisters burst on contact with the towel. The "deflated" skin virtually fell off to the touch. The skin underneath where the blister was does not look irritated or even broken. The blisters grew back overnight in the exact same spots. Today she has the beginning signs of fin rot and some red streaking through her fins. She has also started respirating rapidly in the last few days.
2. Describe your fish (what kind, how many, what size, how old, how long you've had them).
Fantail goldfish. 3 to 4 inches long, not including tail. Age is unknown ("rescued" from previous owner), but I've had her for about a year and a half and she has grown steadily in that time. She is the only fish in the tank.
3. Tank setup (how long, cycled/uncycled, tank size, filtration, lighting, aeration, substrate, plants/decor).
20 gallon tank. Set up for a year and a half. Fluval 30 hang-off-the-back type filter, typically with a carbon, bio, and mechanical filter insert. The carbon has been removed for the last month due to meds. No lighting fixture specifically for tank, just the fluorescent from the kitchen one side and a mixture of daylight and fluorescent on the other side. There are three bubblers in the tank, all powered by the same air pump. Substrate is gravel on average 2 inches deep. There are no plants in the tank. She has a flower pot for a cave and some natural stones.
4. Water conditions (water source, conditioners used, temperature).
Water is from the tap. I use API tap water conditioner, Top Fin pH decrease (we have a really high pH in our tap). The water has been at a steady 75 since the summer heat hit about two months ago.
5. Water parameters (method of testing with results for ammonia, nitrites, nitrates, pH, KH, GH).
I use an API freshwater master test kit. I've been testing the water every couple days this last month. These are last night's readings, which are typical: pH: 7.5, Ammonia: 0, Nitrite: 0, Nitrate: 5.
6. Care and maintenance (frequency of water changes, feeding, gravel cleaning, quarantine).
Until a month ago, I did 50% water changes weekly. This included vacuuming all the gravel and under decorations, pulling apart the filter and cleaning all the parts, pulling out the thermometer and heater and cleaning those, wiping down all the walls. I've been doing more frequent (every third day), but less intensive changes this past month. She is fed around 5 TetraFin Goldfish Crisps every evening. I used to give her two boiled and peeled peas every morning, but have decreased that to every other morning out of fear of excess pollution while she's sick. She is alone in the tank, so quarantine is not necessary.
7. Environment (treatments attempted with results, medications used, fellow tankmates).
One month ago at first sign of dropsy I started an Epsom treatment. 1/2 tsp / gallon (high, I know). The next night I increased it another 1/2 tsp / gallon. Her swelling decreased by around half by the next day. She was slightly more active. I stopped feeding for three days at this point, per recommendation of a local fish shop owner who thought it might be an over-feeding issue, and started treating with Pimafix daily per package directions. I started daily Melafix treatments as well six days later. Her condition did not worsen or improve during this time. On the 19th day of treatment I stopped replenishing the salt with the water changes, planning to bring the levels down gradually. The next day she worsened, acting very lethargic and sitting around at the bottom of the tank, but she perked up by the following day. I continued to allow the Epsom to be decreased with each water change. Seven days later her bloat level increased and I first noticed the blisters, but her behavior was still very active and lively. That brings us up to the present. I started adding Epsom back in with last night's water change, 1tsp/5gal. I am still dosing with Pimafix and Melafix daily. I've been trying to get some antibiotics, but I can't find them in any shops here, so I have some Furan-2 coming from Amazon.com.