Feb 18, 2007
26,364
5
89
31
Real Name

Josh
FINALLY get to set up another tank after my 10g crashed and burned. Ready to do things right again!
My plans...
Flora
:
-Ludwigia repens
-Bacopa monnieri (moneywort)
-Hygrophila difformis (wisteria)
-Hydrocotyle leucocephala (Brazilian pennywort)
-Rotala rotundifolia/indica
-Sagittaria subulata (dwarf sag)
-Nymphaea stellata (dwarf lily)
-Various Cryptocoryne wendtii
-Anubias spp. and/or java fern for the wood
Going to be a fairly low tech tank. Excel dosing with a modified EI regime to account for slower growth and fert demand.
Fauna
: still up in the air. Thinking "nano" fish, but still have to cycle anyways.
I'm using a substrate of Miracle Gro Organic Choice potting soil (~1-1.5") capped with Eco complete (~1.5-2"). I've seen it do well before, but it will be an experiment. Hoping the EC is a good cap as I've had messes using PFS or play sand.
Now for some pics...
Sifted through the potting soil to get rid of the large chunks of wood and the pebbles.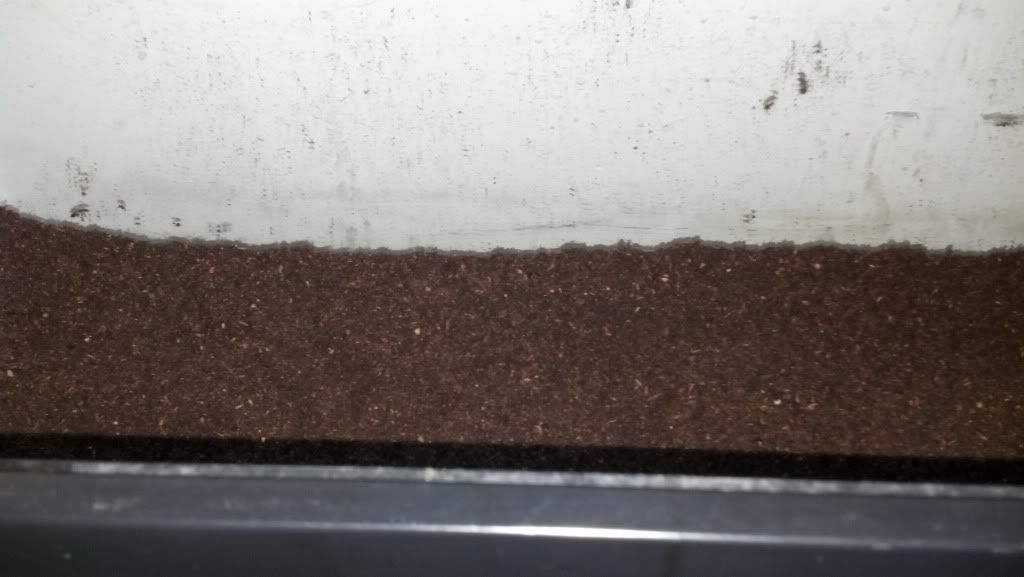 Here's the substrate...
Nice piece of wood I luckily found at the LFS here. Hoping it doesn't float since it's kind of wedged in.
FTS but empty right now. Going to try out the Current Satellite LED+. It's on the low end for PAR, but has some pretty neat settings. Very impressed with the brightness of LEDs given their sleekness compared to T5.
I have some plants getting shipped out tomorrow so hopefully they'll arrive later this week. Need to finish cleaning out my old equipment, get a background, and then start cycling all over again!