Feb 26, 2020
1,407
1,401
149
31
Real Name

Casscats
Camera Used

My phone (Samsung 20)
Sorta a photo journal of my tanks. Ill try to keep each post a different one of my tanks just to keep it organized.
Just to start off, I will introduce my tanks a bit and where I started off with.
I started off with a small 10 gallon, my husband brought it home for our son.
Of course, we started out wrong. Petstore gave us bad info.
We didn't cycle the tank (the store told us letting the filter run for a week with nothing added would make it ready for fish). Added a molly, a dwarf gourami, a betta, and a rubber lip pleco at first. The pleco didnt survive. We added a java loach and three harlequin rasboras after...
The rasboras didnt make it either.
Eventually we got it properly cycled, but realized the stock was not working out so we got a 2nd 10g to divide the stock between.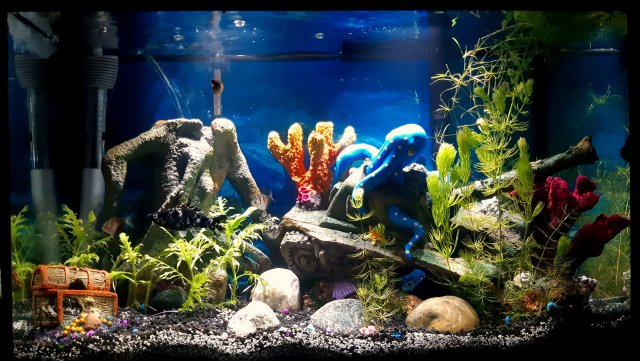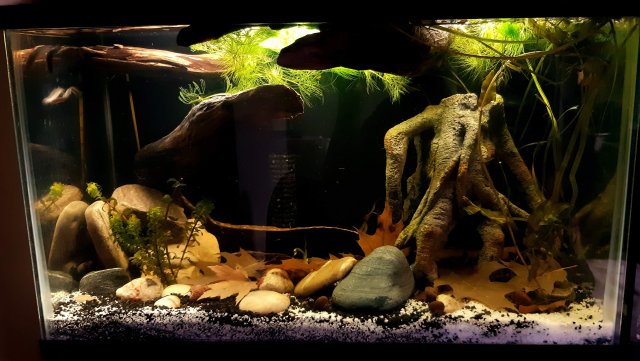 Well, 10g isnt suitable for our stock choices so we planned an upgrade. I upgraded one 10 to a 20 and the other to a 46g. Since this, we have added a second 20g and set up one of the 10s as a nano. Plus added on 2 small single betta tanks.
Thats where we are now.
We have a total of 6 tanks, plus a couple 5g fry grow out tubs.