Jan 13, 2000
3,452
1
38
43
It's been a while... Here's a little update on how things are progressing.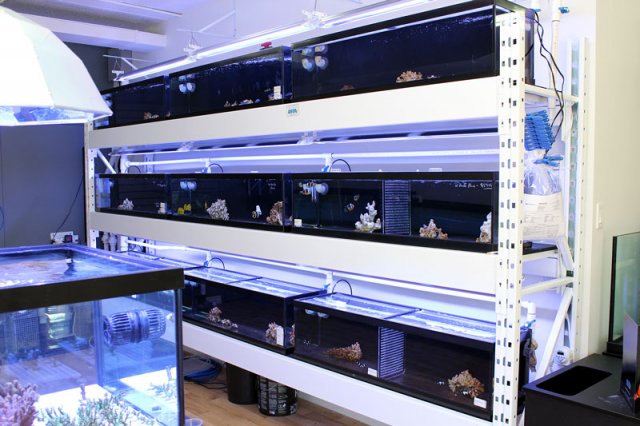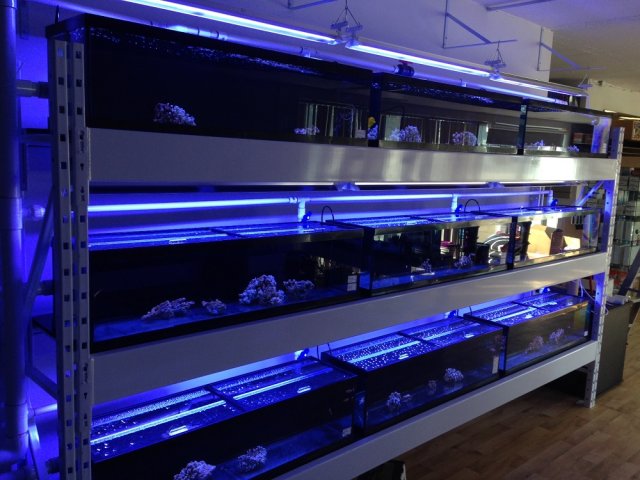 This is our fish only wall. Most of the fish we've been bringing in are ORA fish.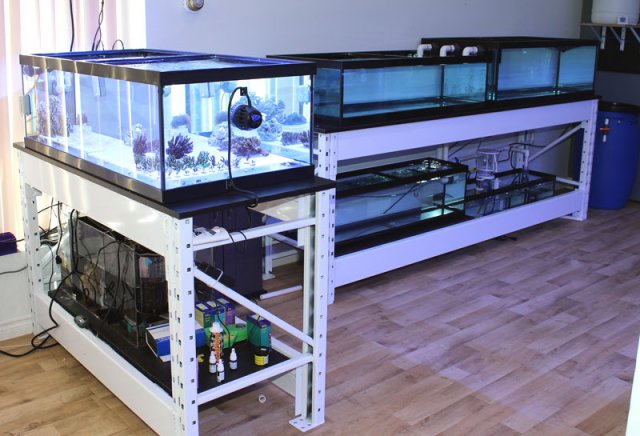 This is our coral setup, which is almost ready. The first tank to the left is out LPS/receiving tank. The other two tanks are still currently cycling, but they will be our SPS/invert tanks.
Lighting should be going up this week for those tanks. We tried several different lighting setups and we finally decided to go with Geissemann T5/LED combo units for our coral tanks.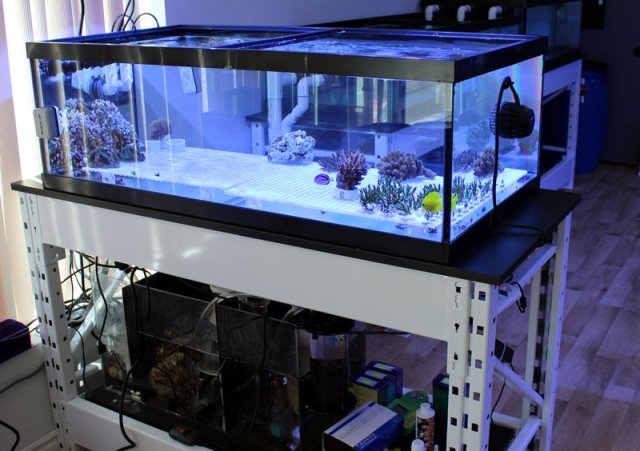 It's been a fun project so far. I'll keep updating as things progress.