Here are some new shots of my Asian and African biotope tanks. Please see the post labeled, "Tank Shots" for more images. Hope you guys enjoy seeing these as much as I enjoy trying to play aqua-photographer.
125 gallon SE Asian flooded biotope: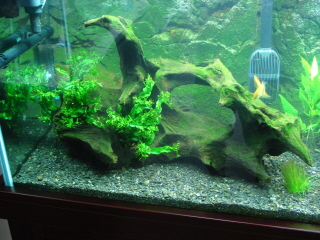 Java fern on the "Triceratops skull".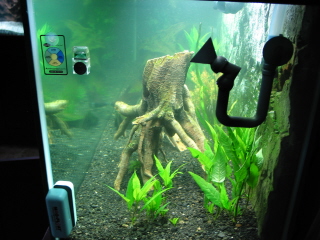 CO2 loop outlet and drop checker... still green (4 dKH solution).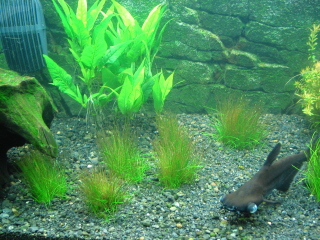 The grass is starting to fill in, as is the Hygrophila corymbosa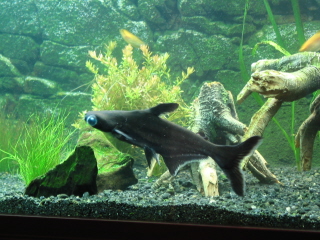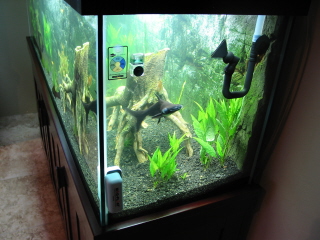 ID Shark.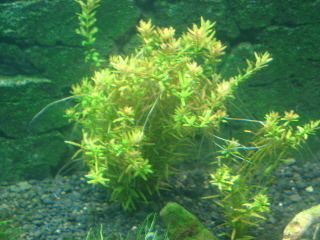 Since the last set of photos I posted a few days ago, the Rotala indica has started to grow root "whiskers" all over the upper branches.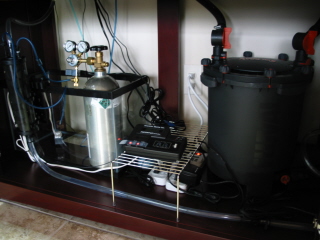 What price "glory"...... tank guts of wire/CO2 injection.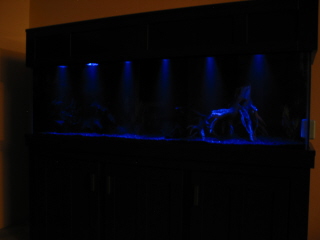 Night effects courtesy of blue LEDs.
90 gallon tall African biotope - under construction: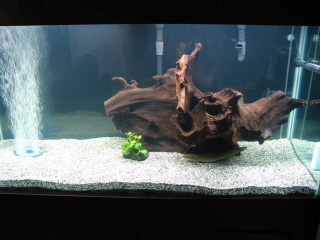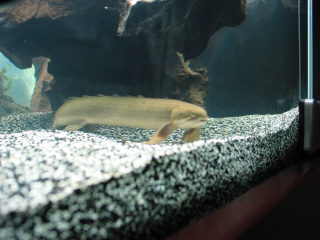 The Senegal (Cuvier's) bichir finally makes an appearance. This specimen is around 8 inches long.
Now for the fun part.... the African tank needs rockwork. I went to the local rockshop today to check out their agates/granites/basalts and they had a great selection of big, raw chunks of white peppered obsidian, similar to this...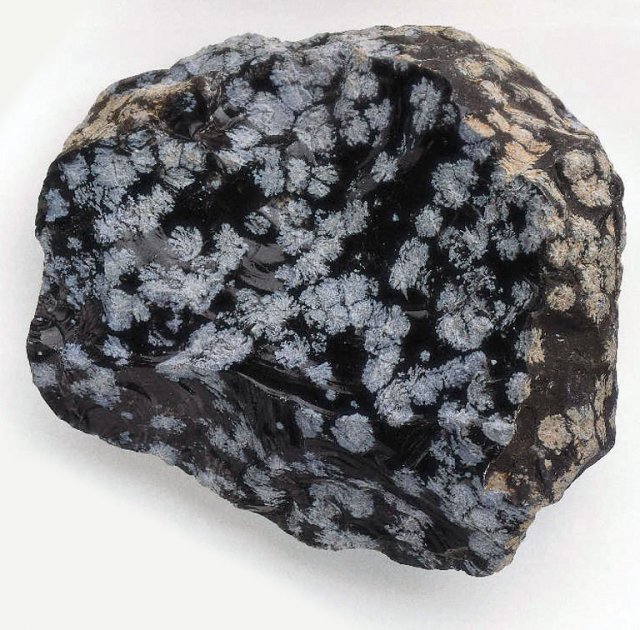 They have more than enough to make some nice formations and the stuff is pretty cheap (since its raw and unpolished). It is not overly shiny, and in fact has a pretty dull appearance. Dominant color is black. I did some research, and mottled obsidian deposits do occur in the eastern river systems of Africa, so I could sleep at night :grinyes:
Nevertheless, I'd like to get some opinions re: how this might look. The substrate is a white/black pepper so it could be an interesting effect. Thanks for any/all feedback!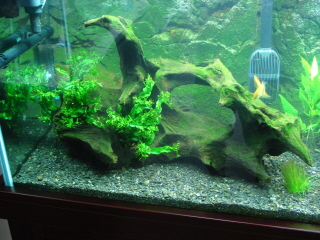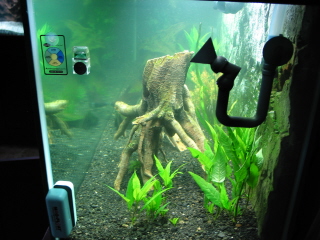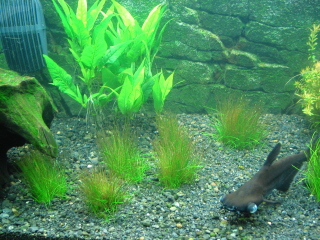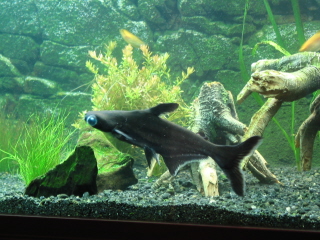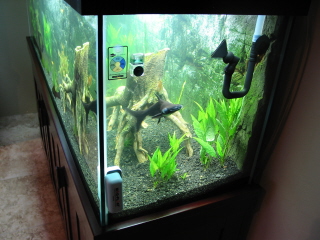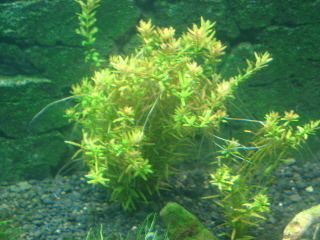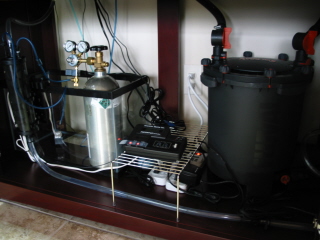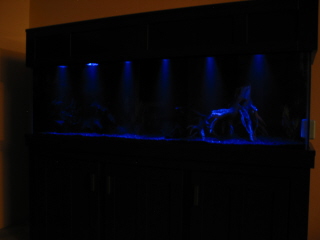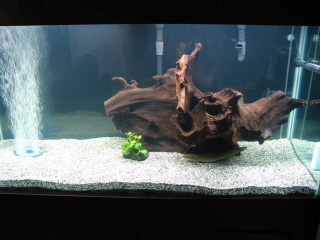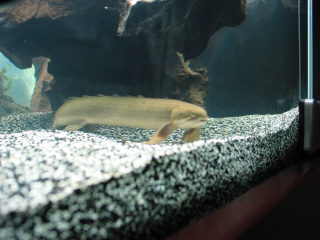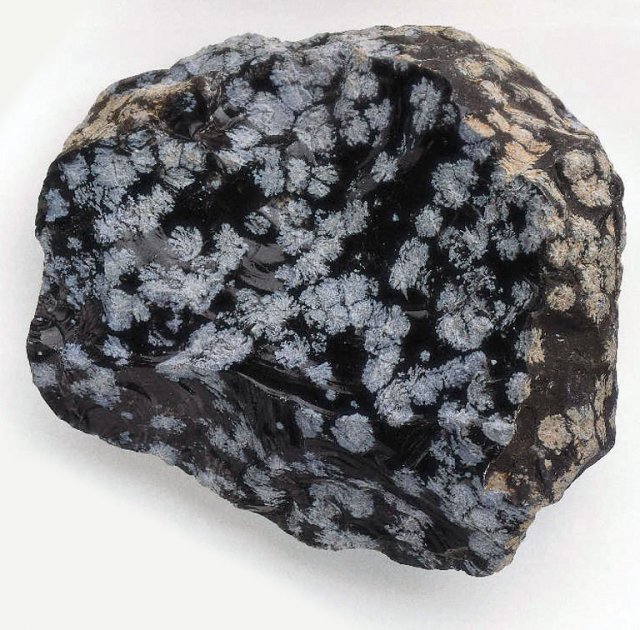 Last edited: