Had quite a bit of change in the house lately. Got the fiancee's 75g moved in and consolidated nearly all the smaller tanks down. Now it is just the 75g, 40g and 28g.
The 75g. Mostly a death-trap for anything under 2"...
Full Tank Shot.
One of the Dempsey. There is a pair in there, but they are rather timid. I only got this shot because they got upset over me trying to take a picture on the other side of the tank.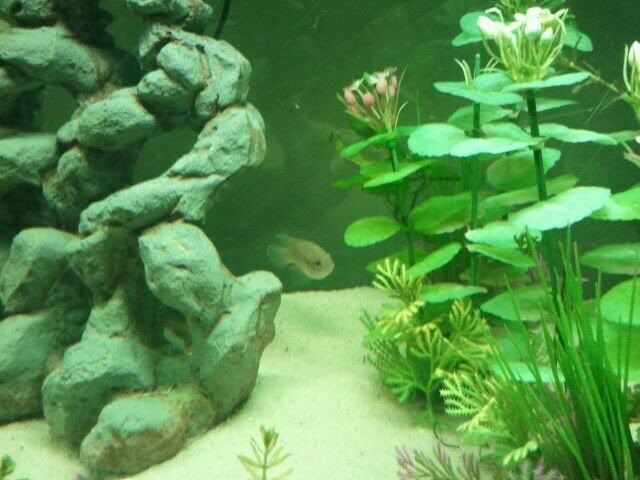 Jewel Cichlid.
Jewel Cihlid, Golden Gourami (moved from the 40g), and one of the two Plecos.
Pictus Catfish (orginially from my 40g).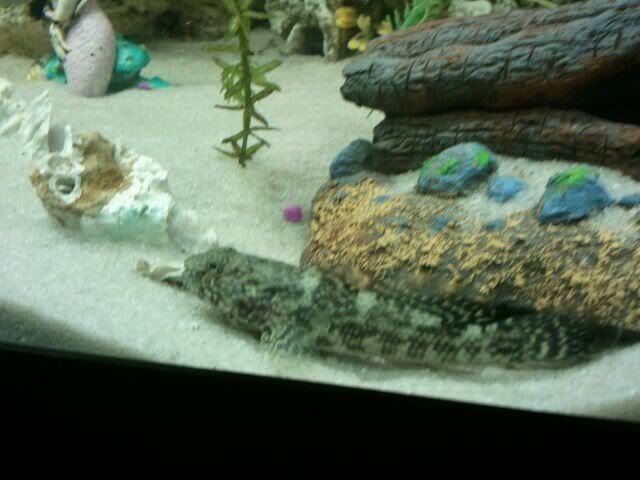 Frillfin Goby.
The centerpiece of the tank. It was labeled as a Marbled Eel. Appears to be some type of Swamp Eel, but based on growth-rate I doubt it is actually a Marbled Swamp Eel. Still quite the interesting creature. Mostly comes out at night but if you hold a dead fish or prawn near his home he'll come racing out to snatch it from you (and eye your fingers as possibly dessert).
40 Breeder. A slow process of consolidation and downsizing has drastically changed this tank...
Full tank shot.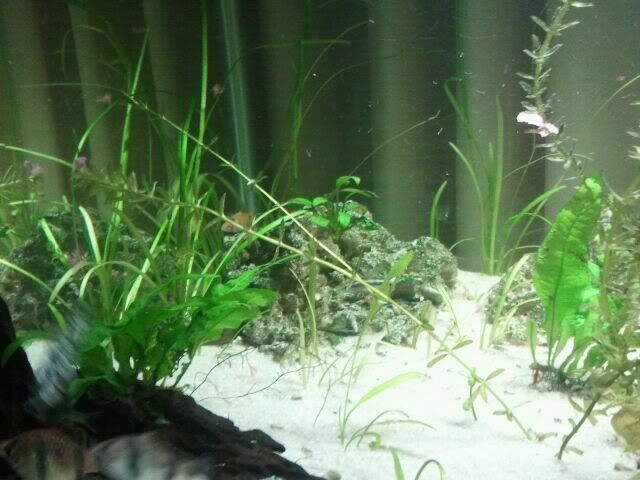 Left Side.
Center.
Right Side.
The only piece of equipment in the tank. Unless you stand right in front of the tank it is absolutely silent.
Part of the Tiger Barb school.
Buffalo Head cichlid.
Didn't really get a lot of pictures of the individual fish since they are either hiders or darting all over the place.
The 28g didn't get any pictures yet, but it isn't much to look at. I was gonna break it down, but the kid wanted to keep it in the room (now her room) so it became a home to some Fancy Goldfish.