Hi,
I wanted to ask a question to you experts here, regarding filtration.
I am putting up a new 500L tank ( returning to the hobby again after 20 years!) and have an EHEIM 3e 700 ready to use.
I want to use add an external pre-filter to this, really external, not the sponges you attach to the inlet pipe inside the aquarium.
Can i use an old Classic EHEIM filter with nothing but coarse foam inside as a pre-filter ?
Classic line usually has a 12/16mm inlets and my Prof 3e has 16/22mm hoses.
Will the Prof3e be working too hard to suck the water out of the aquarium through the Classic pre filter ?
What about sometthing lke this ? It is cheap but also has 12/16 inlet pipes.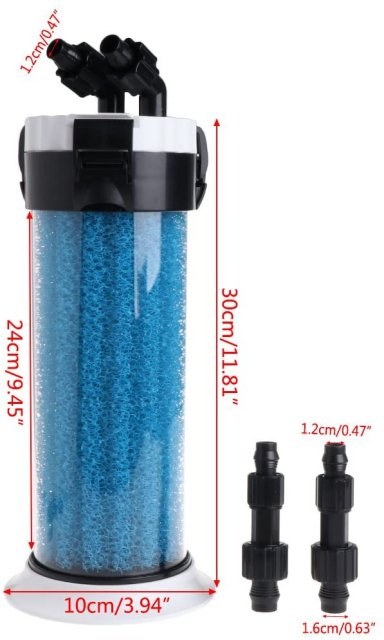 Suggestions?
Thanks a lot
Filipe