I decided to move my 10 gallon from upstairs to downstairs today. While doing that I realized how disgusting the sand was and decided to clean it. Well, I took out about half the sand and added 15lbs of Flourite as a top layer for plants and kept the sand as a bottom layer. I used a piece of driftwood to hold up one side of the gravel and give a ledge. All in all, I like it and my father loves it.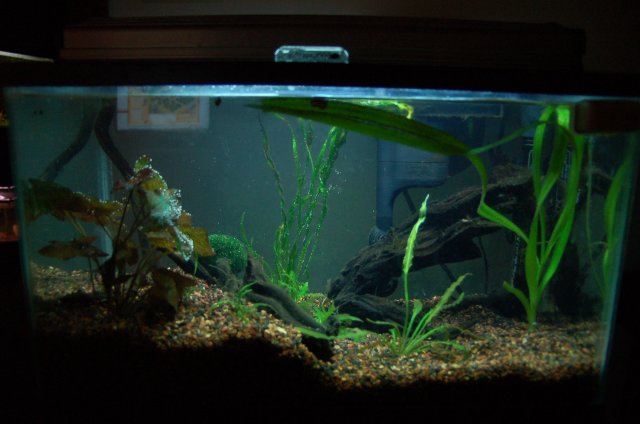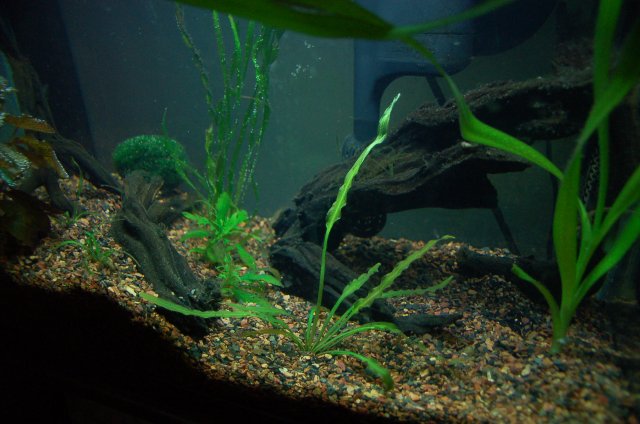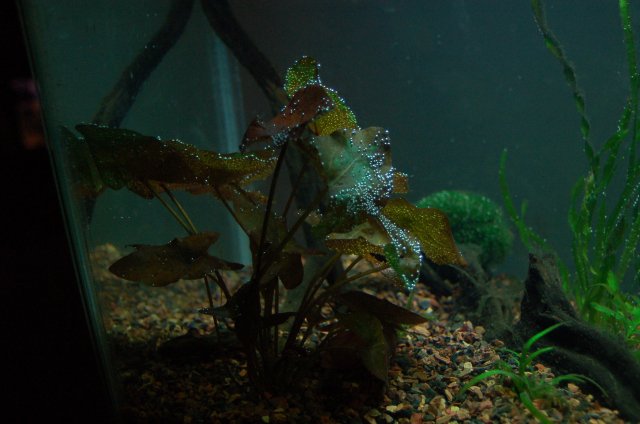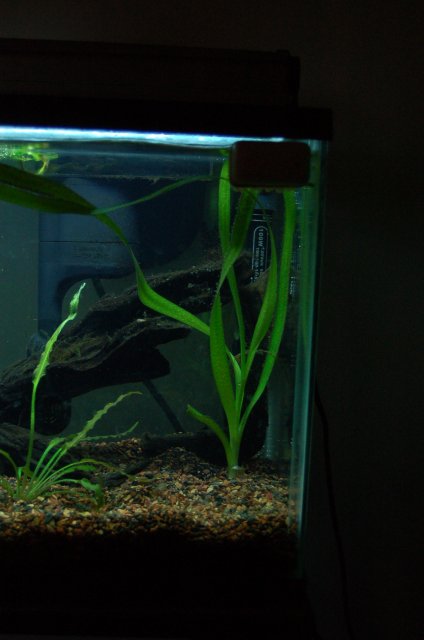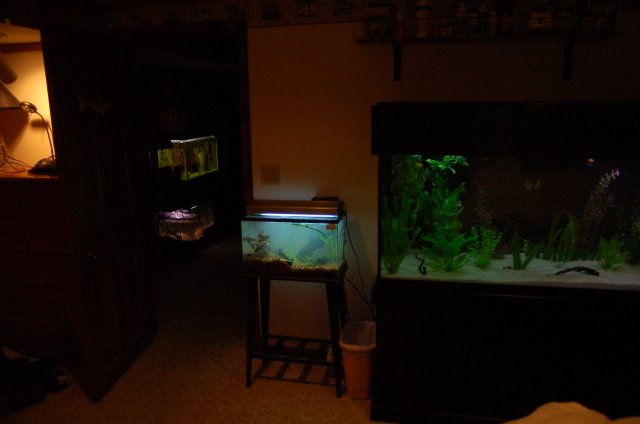 When I got it set up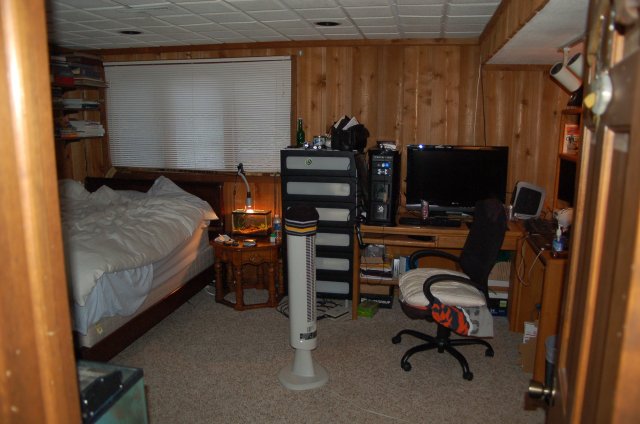 My room looking in (The beanie on the fan keep the super bright LED dimmed so I can sleep)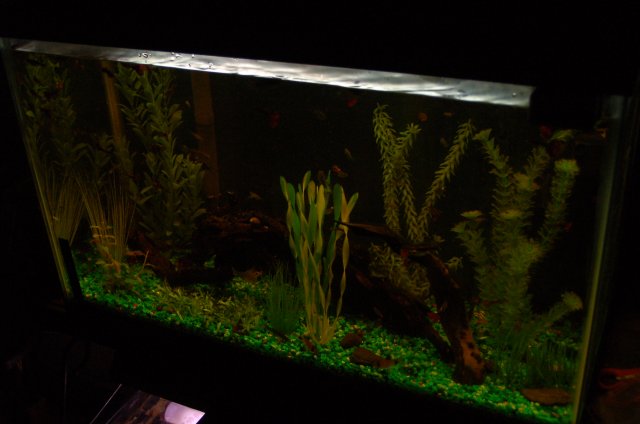 Guppy Farm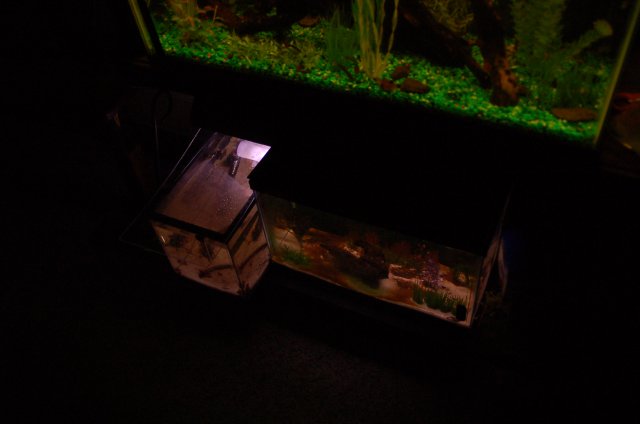 10 Gallon grow out that needs to be cleaned and snail farm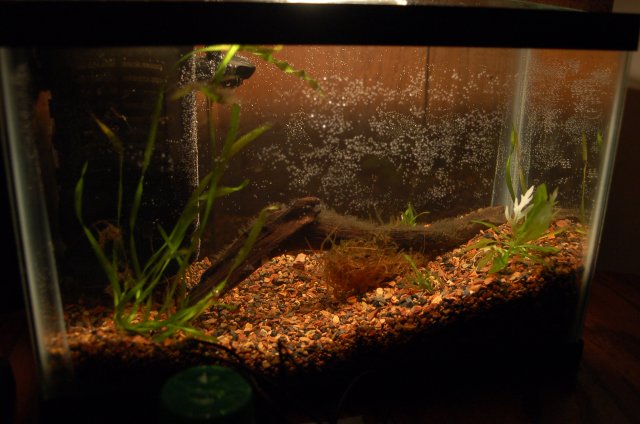 2.5 Gallon Betta tank on my night stand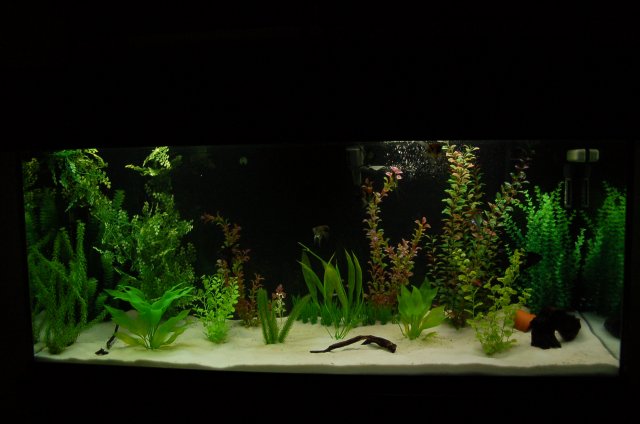 And the main show piece, the 120 at my beds foot.