Feb 10, 2008
1,625
1
0
Real Name

Kyle
ok ive often been asked at work, and online how to tell the sex of a Jack Dempsey. lets start with some basics a Jack is a lot harder to sex then most cichlids but if you know what your doing its a breeze. first you really cant tell the difference between male and female until about 5in (
IMO
), theres a few ways to tell the sex of your jack one way is the fins, as with most cichlids the males the Dorsal fin and Anal fin will be pointed (
http://badmanstropicalfish.com/anatomy.html
) the other way to tell is the amount of blue scales on the jacks gill plate, if there are a lot of blue scales and they are compact it indicates female, if there is less blue scales and they are spread out this indicates a male.
here are some pics to help you. (
these are not my fish
)
a female can you see all the blue?
a male notice the difference between the two?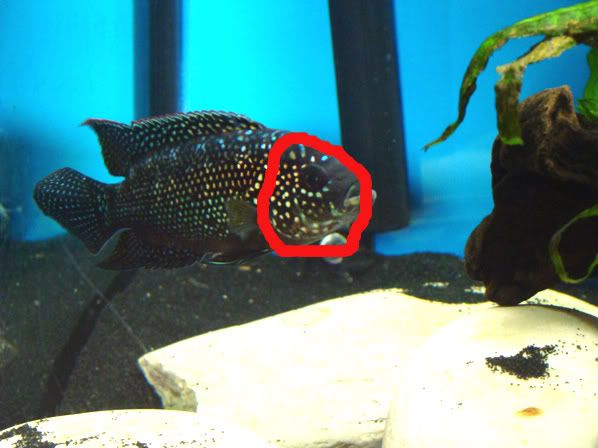 I hope this answers anyones question and i hope this get stickyed :headbang2: