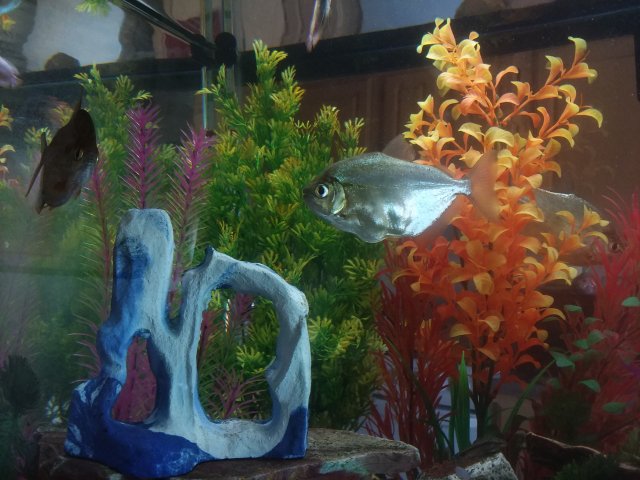 Hi everyone. I have a 75 gallon freshwater aquarium, 7.0 pH, nitrates less than 10ppm, 0 nitrites, 0 ammonia, everything is clean and well balanced. I do add some aquarium salt when I do my water changes.
I have a 5 year old female silver dollar that began developing a pea sized lump in her lower belly an inch forward from her anal fin. This started about two weeks ago, and in that time it's gotten bigger and now she has multiple lumps all in her guts. None of the other fish have any issues. I've never seen anything like this in the 21 years I've kept silver dollars. I don't know if I should put her in my quarantine tank because I don't know what I can even treat her with since I can't diagnose what she has. She hasn't eaten in over a week now, and she just swims and stays still for long periods of time. Ever since I got her she was the only silver dollar that liked hiding in caves and not really being part of the school ( I have 6 total, 4 females, two males).
Anyone have any advice? Do you think she has cancer or internal cysts? I know I can rule out parasites.