resident boozehound
Staff member
Oct 20, 2005
6,797
64
75
41
Real Name

Matt
I will be documenting the transformation of my multi-tank in-wall build to a single 265gal in-wall reef. I will be breaking down all the FW tanks and combining my SW tanks into this one reef. I found a tank for sale locally, a 265gal reef setup complete with lights, LR, coral, and filtration, which I am buying part and parcel. The longer process will be 1) sorting through the equipment, LR and coral than I want and selling off the rest, and 2) breaking down and moving all the FW tanks.
There won't be too much to document just yet, I'm going on Sunday to start taking home the LR and corals.
For reference - here is the current state of the fish wall. As you can see, there have been some changes that ever really got finished. The face of the new tank is outlined in masking tape for reference.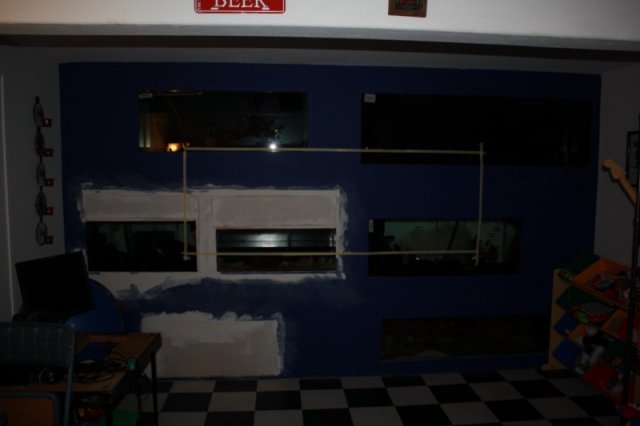 Behind the scenes...kind of a mess. "organized chaos"
The only tank that will be staying is the plywood 200gal on the floor, which will be the sump for the 265. The stand will also come out an extra 6" from what is there, but it won't come all the way over to the wall the door is on.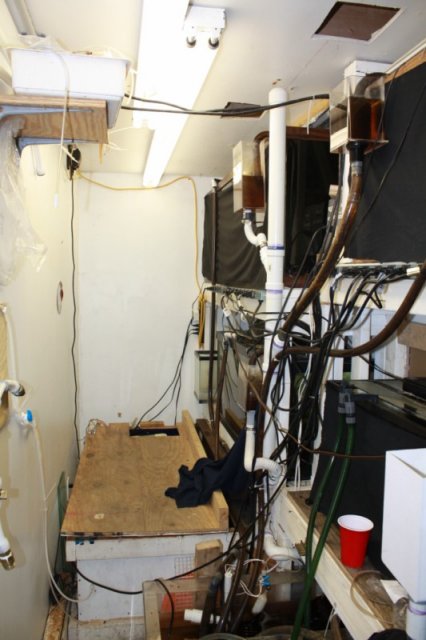 The stock tank where most of the liverock will end up while I'm shuffling things around.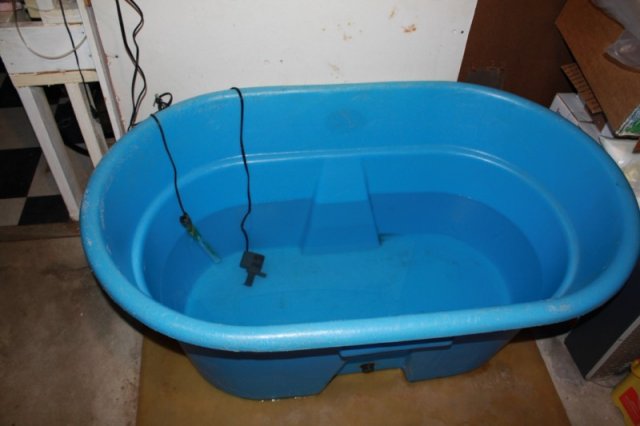 Man, I can't wait for this build to start.