At last I've acquired the first batch of fish for my 125 gallon planted project.
15 neon tetras.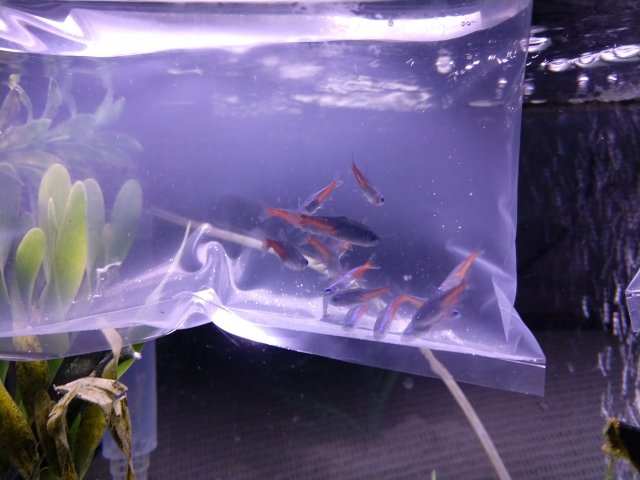 8 corydoras delphax.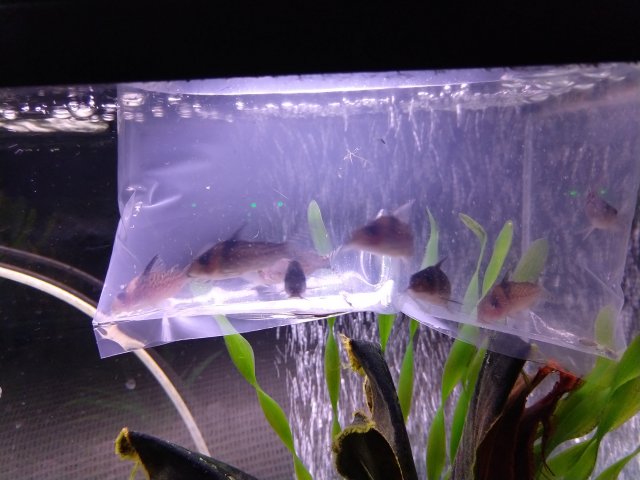 They're currently floating and acclimating in the QT with the lights turned off (only had them on to take the pics). Not cardinals and pandas as the original plan went, but at this point I'm just happy to have new fish here at home and not distantly in my mind or on internet photos.