AC Members
Original poster
ok. So i got this 55 gal the other day for basically free. Im tearing it down to completely reseal all the seams. I cracked the glass on one of the top corners getting the top trim off.
I have 2 options repair/patch the corner or cut all the glass and make it 3" shorter. You think a repair ( siliconed glass over crack)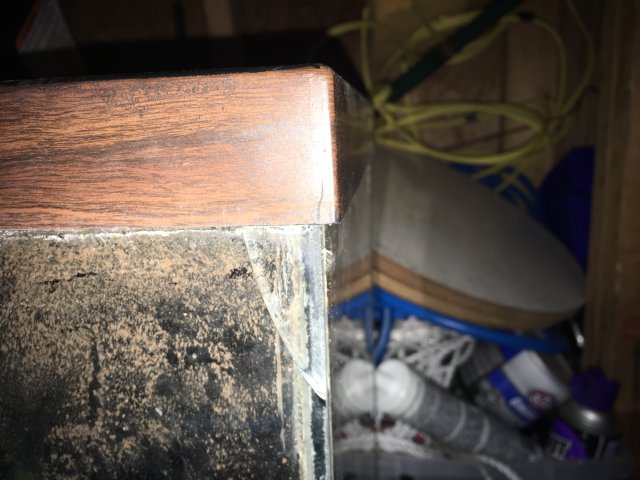 would hold being at the very top of the glass/waterline?