Apr 8, 2020
191
57
31
36
Real Name

Kim
I ordered the Seachem root tabs & recently I bought the Flourish comprehensive for the water column.
I see now this line takes a much for individual approach to fertilizers. ( maybe not the best for a beginner. Buuuut I already purchased these two, So crash course? )
If I was going to try a simplistic approach to using this brand. Would these two alone be enough or Is there another product I should have ordered or what should add next to my list?
This seemed to be a list I keep coming back to online.
•Flourish Excel is not a fertilizer per say. It is a liquid algaecide that the main ingredient can also be used by plants to replace CO2 in the water. So in a sense it is a liquid CO2 substitute. Flourish Excel has 2 benefits in that it provides the liquid CO2 substitute while also killing/inhibiting Algae. This makes sure that the algae aren't consuming the good stuff that the plants need.
•Flourish Comprehensive is sometimes labeled as just Flourish and it is an all around fertilizer with a little of everything including a small amount of macro ferts Nitrogen-N and Phosphorus-P, while containing a decent amount of Potassium-K and some of the micro ferts (iron, magnesium, boron, etc). It is a great all around fert to start with and will do well for most easy low-tech and low
light
tanks. This product is great for tanks with fish as they assume the fish waste and food are providing most of the N and P.
•Flourish also makes specific formulas for the macro ferts and iron.
•Nitrogen, Phosphorus, and Potassium are the 3 main elements all plants need in some form. Flourish Comp has them but in lesser amounts of the N and P, with a little bit more of the K. If you have a lot plants or really low bio-load (fish producing waste) than you may need the 3 individual products, N,P, and K in addition to the Flourish Comp.
•Flourish Iron is only needed if you have plants that have higher iron needs then the average plant. This is usually plants that have a lot of reddish orange color to them. Most plants don't need an additional iron supplement if you are using Flourish Comp and/or have a decent bio-load of fish with a varied diet, as their fish waste will have some iron in it.
•Flourish Trace is a mix of just the micro/trace elements needed by plants. I personally prefer to use the Comprehensive to add some of the macros too, as it is roughly the same price, but others prefer to do everything separate using the individual 3 macros (N,P, and K) and then the Flourish trace to cover the micros.
•Flourish Root tabs are an all in one fertilizer that only benefits root feeders like sword plants, crypts, etc. Other plants are water column feeders and need the liquid ferts. They are a great product to use, just place them around the base of any root feeders. One complaint is they can be a bit pricey""
So since I have the tabs and comprehensive. I am thinking I should buy the Flourish Excel next? Or what about advanced that is available but not mentioned in the above list?
My current plants are an unknown sword ,foxtail , anubas java moss
a couple banana plants , Barcopa, tripartita, and some stems that I was given I was told they are ludwigia repens.
Along with a mix beginners batch I bought from amazon. I included a photo.
My nitrates are sitting at .5-.10 ppm and according to my water company I have soft water ( included photo ) but my old test strips read harder.
And I now operate of api master kit so I don't have an read.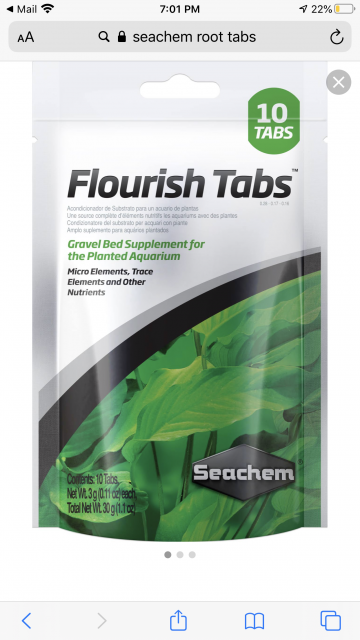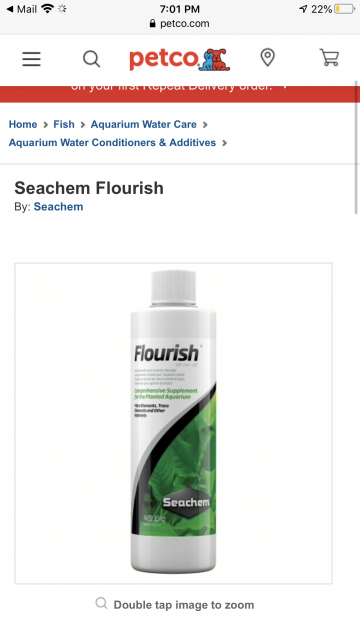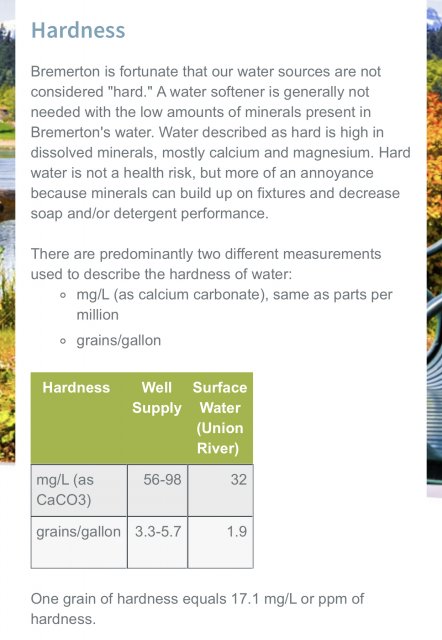 Last edited: