Evening all,
New to owning fish and new to the forum so figured this was the most logical place to post, though please correct me if I'm wrong!
My partner and I have bought home 3 beautiful Danios - two Zebra and a Leopard. We are intending to add a couple more in the next few weeks, once these guys are settled in and we're happy the water chemistry (I hope that's the correct term) is stable.
We're fairly confident we have a male and a female Zebra but we can't agree on the sex of the Leopard, can anyone help us determine once and for all?
I've attached some images (please forgive my terrible photography, they are fabulous fish but particularly speedy!).
Any help would be appreciated and of course any additional advice always welcome!
Thanks in advance!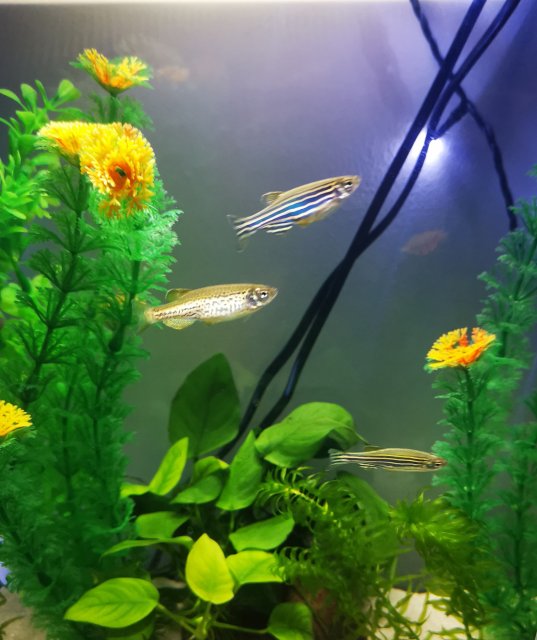 View attachment IMG_20201222_220848.jpg