Feb 26, 2020
895
1,028
129
29
Camera Used

My phone (Samsung 20)
There was a listing for a free betta with all his stuff on a local ad, responded to it and set up to pick him up yesterday.
Only photo was a photo of his tank, no close ups of him, so no clue on his condition outside of him being labeled as a rosetail.
Hes a tiny little guy, half the size of my other bettas, is definitely a fin biter by the looks of his fins, and has some swim bladder problems. But, some TLC and epsom salts should help him out. He floats around a bit, back end up. The weak filter he has was even too strong for him so I baffled it and added some established media just in case there's no cycle (it was just a cartridge in the filter, so no idea if its been replaced or whatever and no clue if its cycled or not)
My 5 year old named him Toonie.
I gave him some water sprite plants, replaced his light, but kept the log he came with for now so not to change too much on him at first.
Video of day 1, the red colored light was changed to a different nano led.
Meeting his snail buddy for the first time
Photos of day 1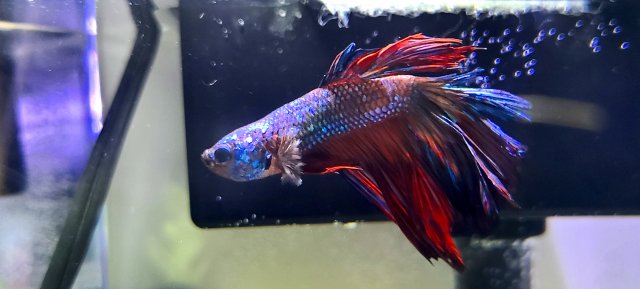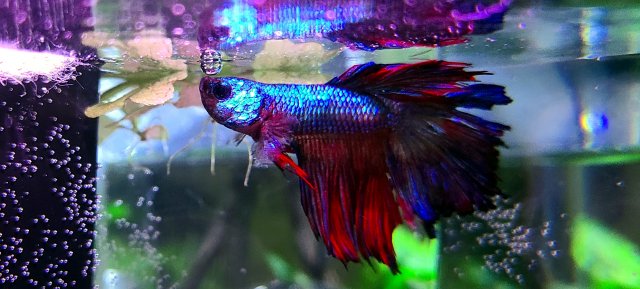 Meeting his snail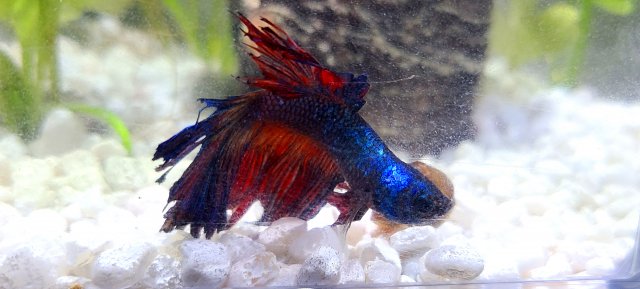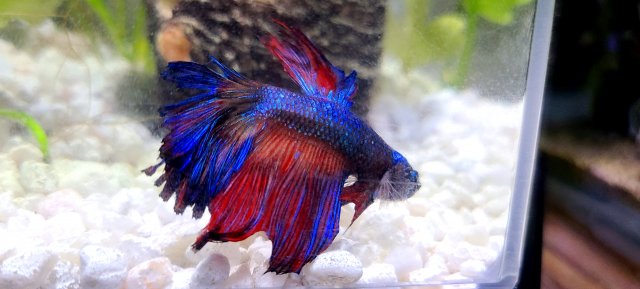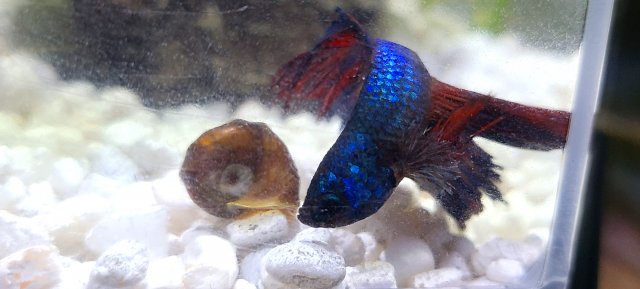 Day 2 with Toonie
Video, with breakfast
And photos of day 2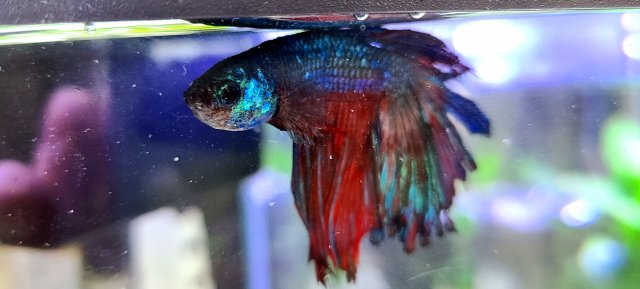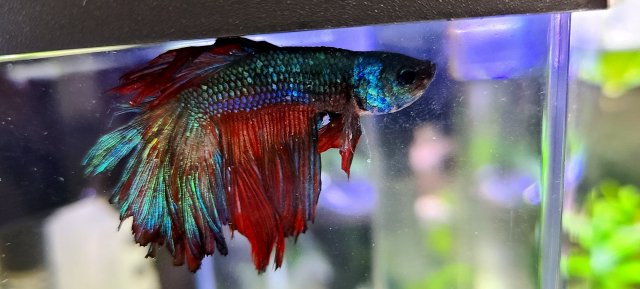 His tank is a little 2 gallon he came with, but he struggles to get around even in that, so it is hard to say if I will upgrade him in the future given the state of him. Rosetails are not good swimmers and get exhausted easily, so a larger home may be detrimental for him.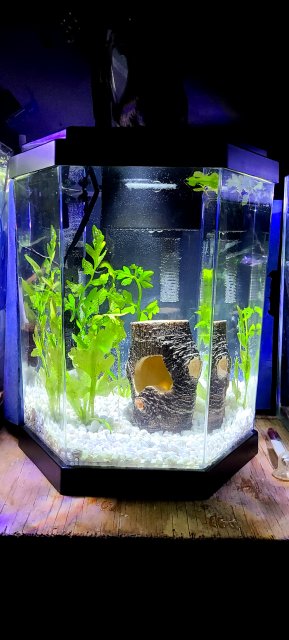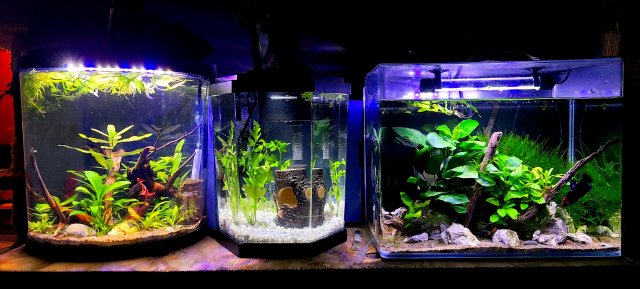 I will be doing updates for awhile for him