Hello!
So I have two male mollies and they seem to have something.
Tank size: 160 litre
Inhabitants: 4 mollies, 4 guppies, 2 cory coracatfish
Water parameters: (i use a water test kid)
Ph: 7,5 - 8
Nh4: <0.05
No2: 0,05
No3: 1
The tank has been running for three months without fish and two months now with fish.
My male black molly: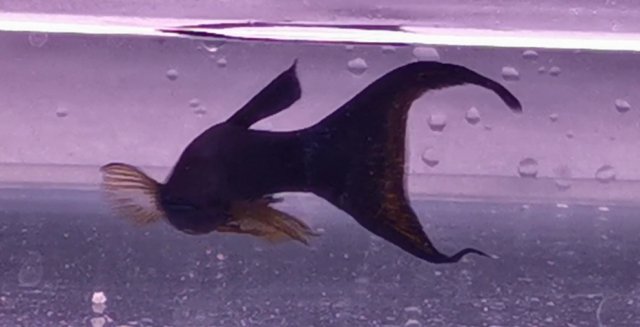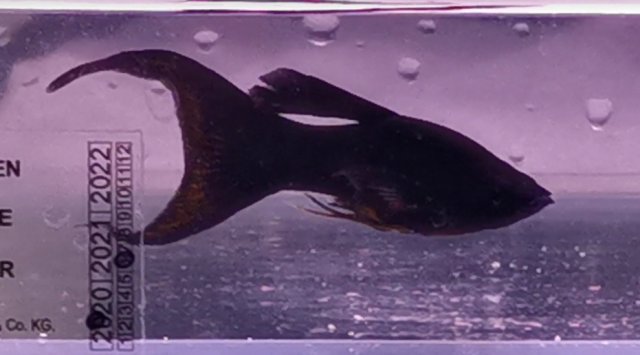 He developed this white spot on his left fin, also his upper fin has a wound (probably is because of a stone)
I don't think it is ich, it doesn't look similar. Is it maybe a fungus or a bacterial i fection?
Then my golden dost male molly: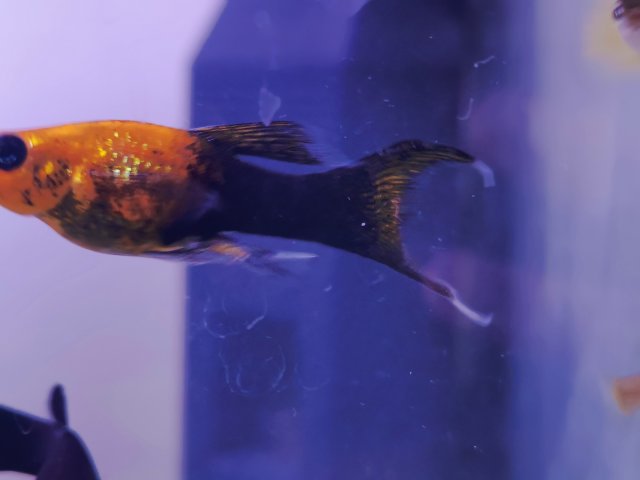 He is smaller than the other one so someone sait that the other one is the dominant male and that it could be fin nipping. It also looks like fin rot but he has this for months now so I highly doubt it.
Does anyone of you know what both of them could have??