Feb 26, 2020
1,240
1,280
149
30
Camera Used

My phone (Samsung 20)
PAR is important to let you know intensity with LED lights. Over 90 PAR at 12" is high lighting, apparently. So that might help give a guideline for that.
Nicrew on Amazon for me shows the details if you scroll down past into the product details, and I like they have a general guideline for their product there.
Took some screenshots here, shows the stats on various of their lights, this may help give you a guideline of what to look for in product details for shopping around to find a light you and your wallet like.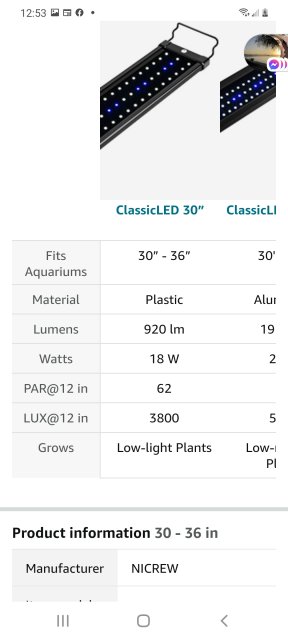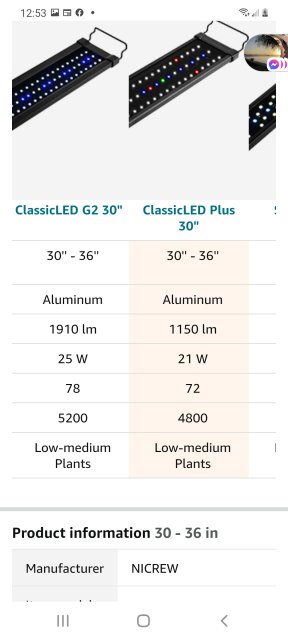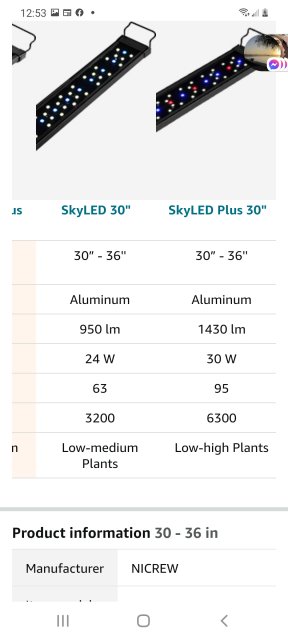 I use SkyLED Plus, ClassicLED Plus, and ClassicLED on various tanks, depending on plant types.
When looking at an LED, try to find the product details, even on the manufacturers sites too.