Feb 26, 2020
1,148
1,224
149
30
Camera Used

My phone (Samsung 20)
So been having struggles with shrimp for well over a year and frankly, I'm over it, nothing I've done has been successful in getting them to thrive.
So I moved them out of the 4g, except a couple, and moved them to other tanks to live out whatever they have left, if they live and breed there, great, but theyre on their own amongst the fish.
Anywho, the tank I have has a few fish options, so I made a list of which fish would work that are available to me, and then let my 6 year old decide which one of those he liked best.
He chose scarlet badis. (Choices were between a couple of killifish species, a red betta, or the scarlet badis)
Ive got a good culture of aquatic microscopic worms, seed shrimp galore, and cyclops. No shortage of these at all, plus have no trouble with baby brine shrimp hatcheries too.
Ordered a couple more plants, since badis like a densely planted tank, gutted the 4g and redid it with a fresh new scape.
Filter is a cycled sponge from another tank, rigged up so it's partly buried under the substrate to hide it better and to maximize space in the tank. Black lift tube to blend in with background as well.
I am still waiting on the last 2 plants to be shipped out, should be sent on Monday, but here is the process up until this point.
Cleaned out tank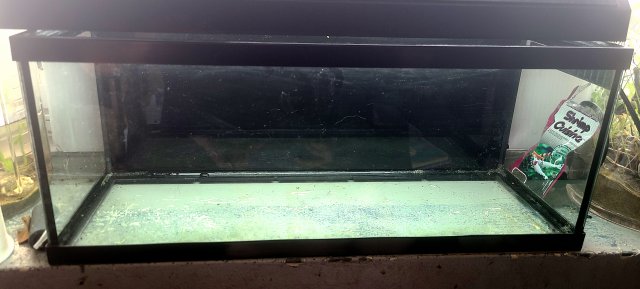 Add the driftwood piece, which isn't waterlogged, so I used fishing line tied to suction cups to hold it onto the bottom glass so it stays down without a ton of rocks.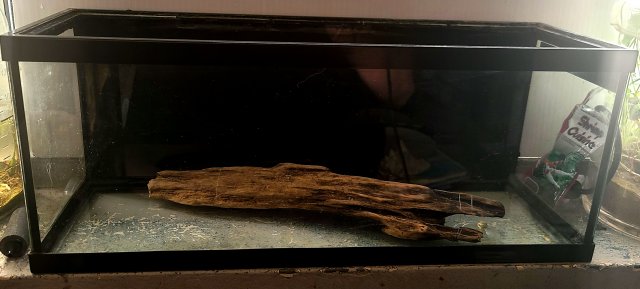 Plants pulled from other tanks and substrate added. Bought more buce from lfs when I picked up the fish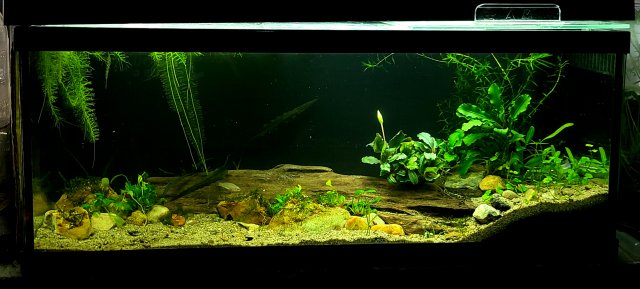 More plants pulled from other tanks again, and now also a bacterial bloom. All that's left at this point is the 2 new plants.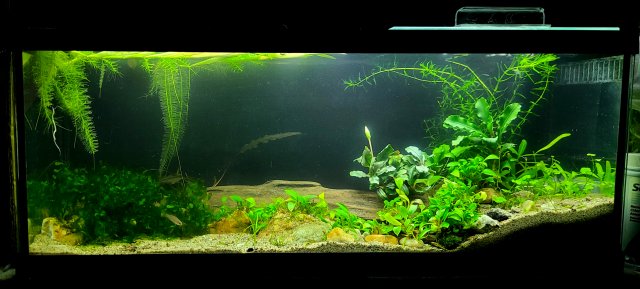 Plans for the pending plants:
Blyxa japonica and pearlweed.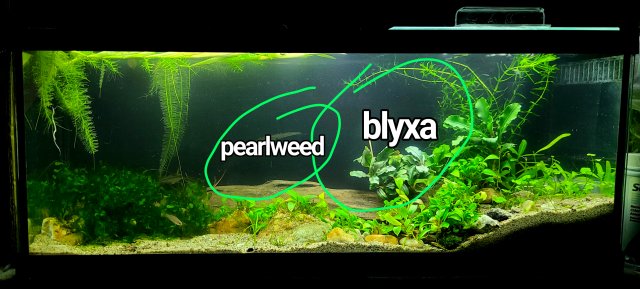 And the cutie we picked up. Juvenile, likely male, picked the one with the fattest belly instead of most colourful.