haven't posted in a while

1. I forgot the last time I tested pH, so decided to do it and had an interesting result: water is now alkaline. first did the normal pH test because I thought it would be acidic like last time, after getting blue indicator decided to do the High Ph test and see how high pH was.
Results:
left tube ph test, blue is darker than highest level in chart so I figured it was higher than 7.6
right tube high pH test, brownish colour, i cannot tell where in that chart that would be.. thoughts?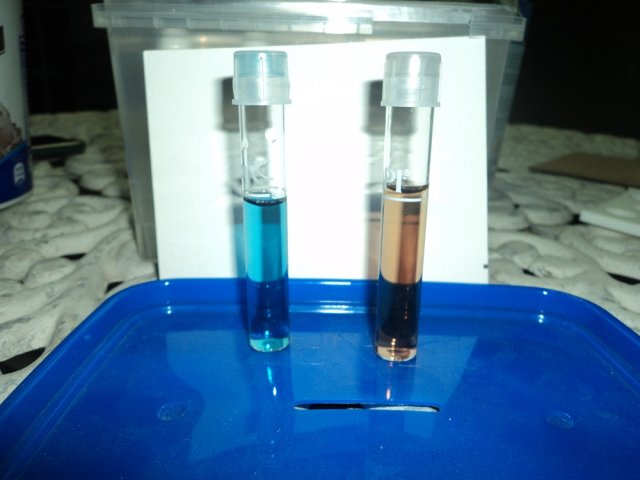 2. Hardness-es test
left side GH: turned green at the 8th drop so between 100-200 ppm (6°-11°)
right tube KH: turned yellow at the 2nd drop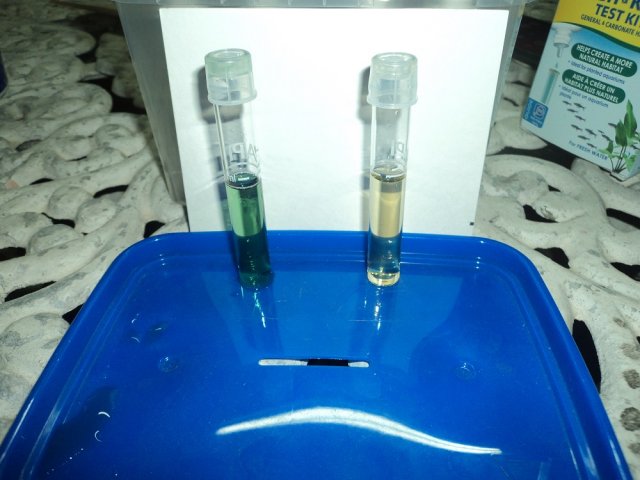 3. Nitrogen trio