Aug 5, 2008
624
0
16
Real Name

nah
Here are the little lovelies. First one was taken earlier this week to show to one of my friends that also found my project interesting, last 4 I just took.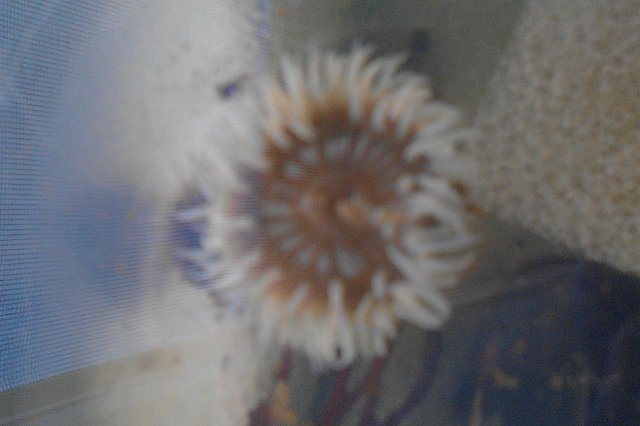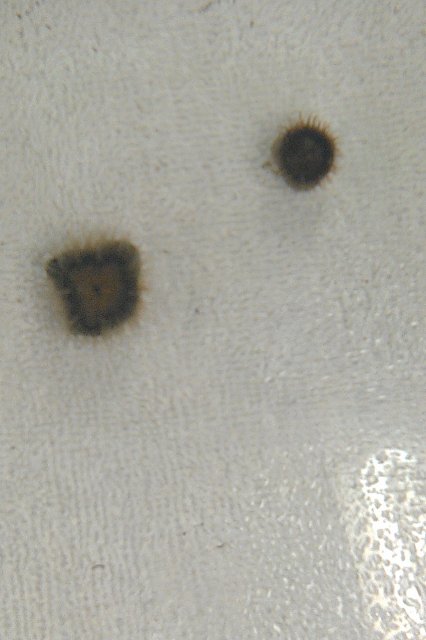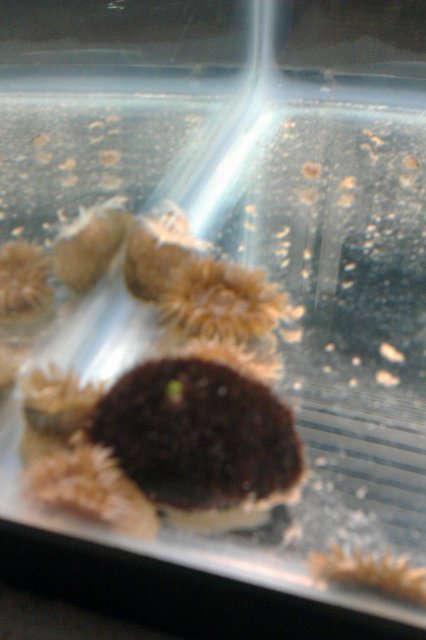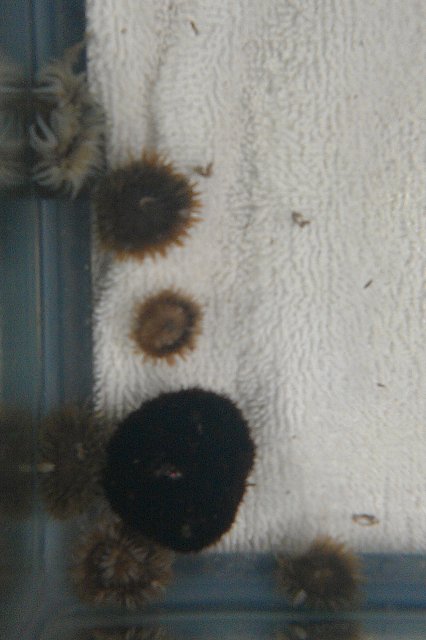 I collected 8 from the pools. What happened actually was the tank underwent a series of snafus involving aiptasia and dinoflags so I actually had them in a separate "quarantine" tank for a while until I tackled the pests in the main tank, then I moved the quarantined anems back yesterday. Though they're remarkably tough they're still a little annoyed by the whole situation but I acclimated them gently and I fed them some frozen brine shrimp today to get them to settle down. The tank is bare bottom because I'm ideally shooting for the anemones to kinda divide and carpet the bottom, which would require more food etc.
The turban snails are mostly in the refugium with the chaeto. Really cool guys with nice looking nacreous shells they are. The only thing that sucks is that according to paleodb, the earliest fossils for Turbinidae only date back 388 million years ago, a little after the desired Silurian period ends, so I can only hope that molecular data can suggest that they evolved kinda further back. Still, I recently got a big one who's probably almost double my age (from what I've heard they can live for 30+ years!) with a really useful, bubbly macro red algae carpeting the shell, but unfortunately some baby aiptasia from earlier times also decided to settle on the shell and so both of us have been attempting to get rid of them.
Basically, I have the tank back on its feet after battling a lot of problems so I hope things stay balanced for a while so I can continue this awesome art/science project.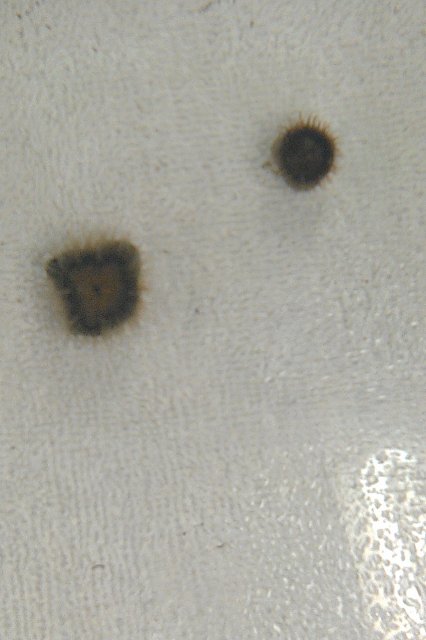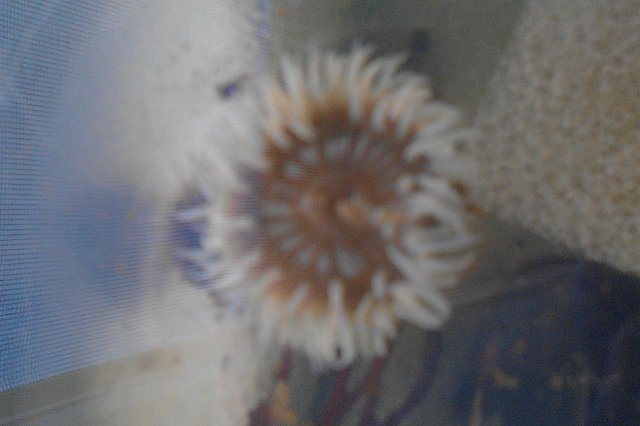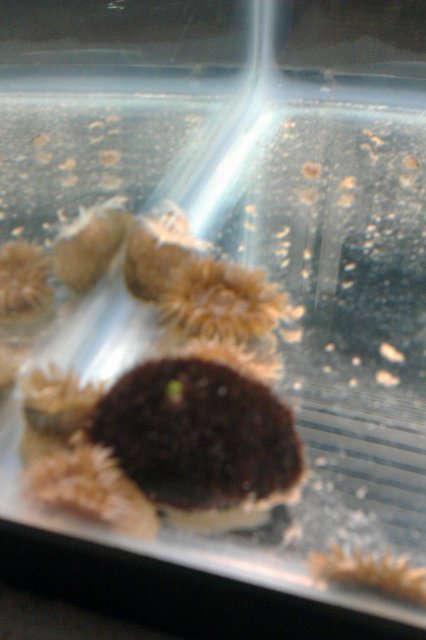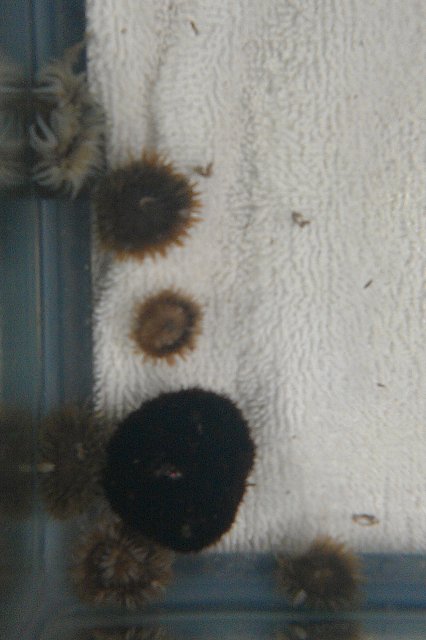 Last edited: