Jun 4, 2008
2,029
0
36
32
Real Name

Roy
30 gallon (mid to high tech)
plants have been doing grate but i do have some algae. i think mainly because i have some inconsistency with my lighting and firtz and my CO2 (using DIY). i also think that because the water here is not as hard as the water at my school the algae has a little bitt more of a threshold. ether way i will be going pressurized after my next catering job.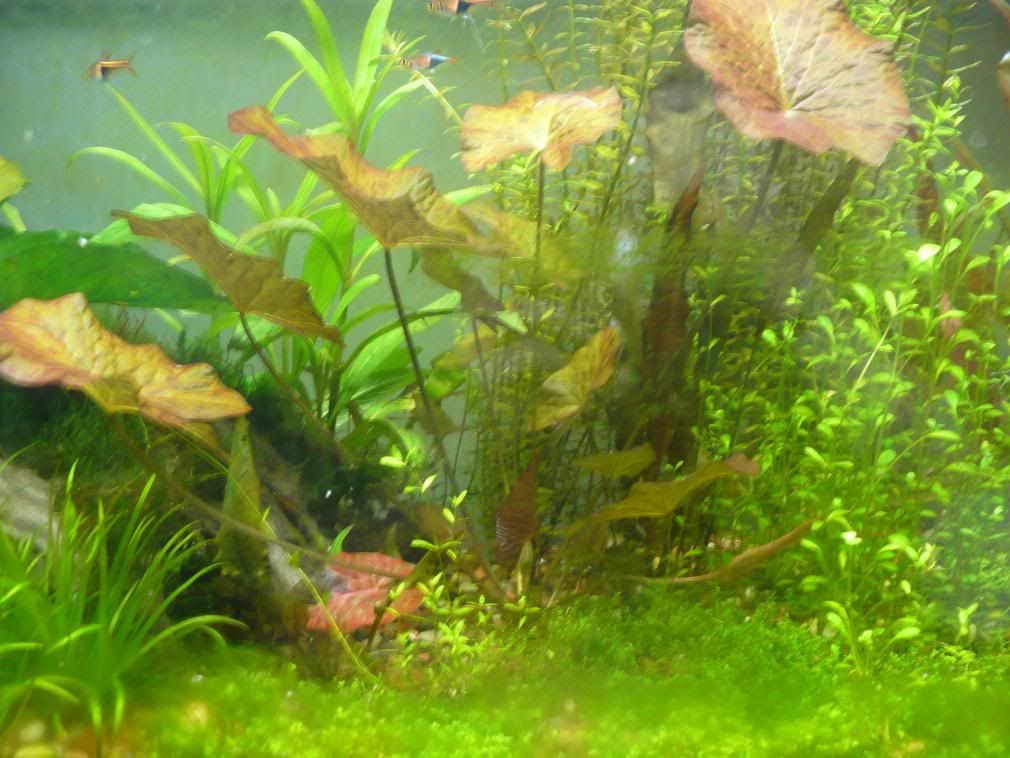 Equipment:
Marineland C-220
150 Watt Eheim Jager heater
CF 1x 96 watt 12000k
DIY CO2
Substrate:
Flourite mixed eco-complete and some natural river gravel type stuff
Fish:
3 Dwarf Chain Loach (Yasuhikotakia sidthimunki)
10 Harlequin Rasbora
4 Otocinclus catfish
1 bamboo shrimp
Red Charry Shrimp
Snails
Plants:
Flame Moss
Dwarf lily
Blyxa japonica
unknown type of Crypt
Rotala Macrandea
Lindernia sp. Indian
Echinodorus Ozelot
Ludwigia Glandulosa
Bacopa Monnieri
Red Tiger Lotus
Fissidens Fontanus
Bacopa Pink
Downois
Anubias Barteri Broadleaf
Anubias Barteri Coffeefolia
R. Rotundafilia
Alt Rcinekii
salvinia minima
Glossostigma elatinoides
Hemianthus Callitrichoides
Rotala Macrandra
Eleocharis Montevidensis

4 gallon (low tech)
this tank really hasn't seen much maintenance (i don't even think it got water changes) when i was away. just recently i cut down the drift wood that was in there to give it a more open feel. not sure if i like it but i think i need some more plants in there anyway. would love some suggestions there.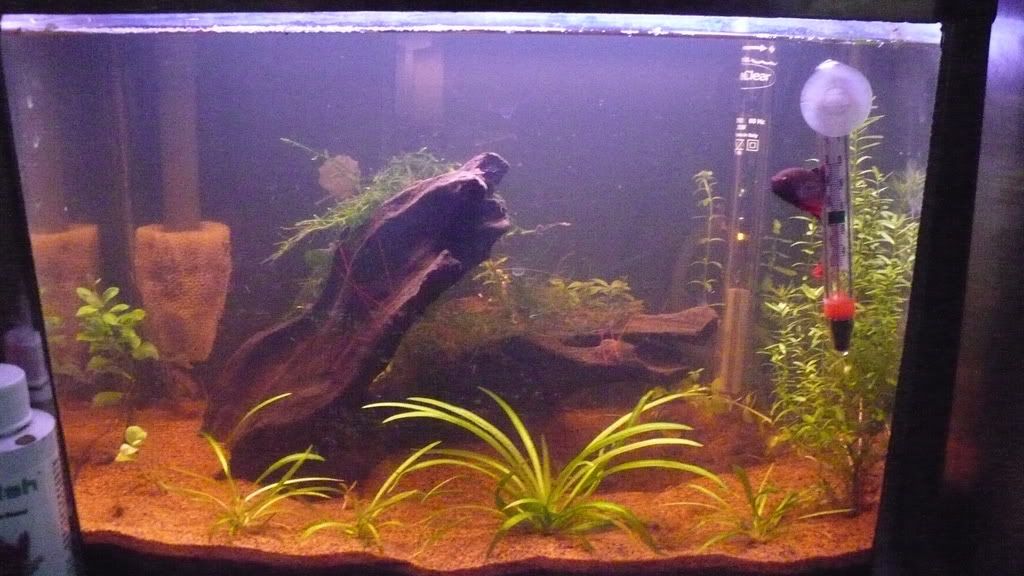 Equipment:
AC 20
AC 25 watt heater

14 watt Floresent
Subsrtate:
peat toped with river sand
Fish:
1 male betta
Plants:
no idea by this point