Feb 26, 2020
1,594
1,537
149
32
Real Name

Casscats
Camera Used

My phone (Samsung 22)
Oh, I thought you could get "some" real antibiotics. Probably like many things that used to be. I too have a stash of old fish drugs (people stuff too, lol) My husband's a retired pharma chemist & lets me know if he thinks they're still safe & effective long after they expire. Everything here must have an expiration date even ridiculous things. In my state everything come with a cancer warning too. As if "natural or herbal products" can't have issues, but no need to prove efficacy or even safety. OK, sorry, just 1 of my rants...

The rice worms look to have a softer outside than say, mealworms. The label says good for many critters; birds reptiles, fish...etc. I've been too busy to commit to opening even a sample package. My corys are likely the only fish I have now that would eat them & I don't know how long they might keep room temp or fridge. I hope they sink

My birds were not mealworm fans although the finches knew they were food. They'd squish out a bit of the "guts" & throw the "shells" on the almost mealworm colored carpet, eww! The lovebirds thought I was poisoning them & cackled at both me & the worms. They ate many foods but not wiggly 1s lol, little wimps. Pets are funny!
My old lovebirds acted like mealworms were fun, would specifically eat the heads off them. But the female also loved to eat grasshoppers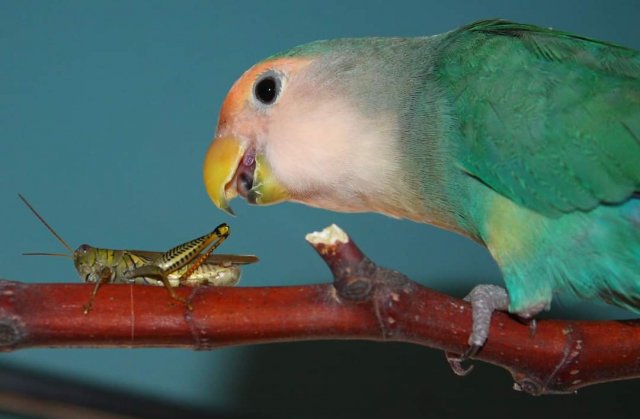 And yeah no antibiotics. Were supposed to go to an Aquatics vet, but they are few and far between in Canada. Closest to me is like a 4 hour drive. I understand theyre overused but they've really put Canadian fish owners in a bind when we really need them.