Hi. This is my first real thread on this forum. Thought I'd post some pics of my tank.
This was my tank a few months ago, with 40 watts of light, Pressurized CO2, and Eco Complete Substrate.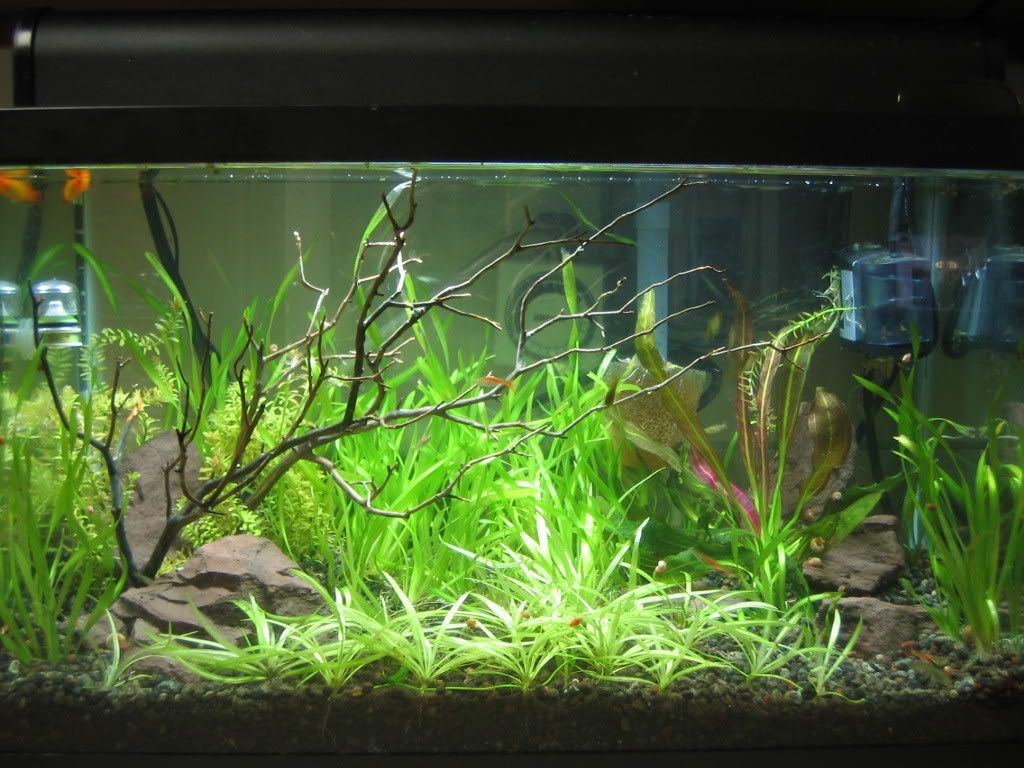 And this is the tank now. I did a major rescape because I switched to ADA Aquasoil substrate. It's two weeks old now. Will post more specs later.