Feb 26, 2020
1,441
1,428
149
31
Real Name

Casscats
Camera Used

My phone (Samsung 20)
Setup a biotope tank, gonna seed the filter with media from other tanks, but also hardscape and plants taken from established tanks too.
But anyways, going to experiment with a setup that changes seasonally. In winter will be kept full with a bit stronger of a current to mimic the south american rain season, but in summer will lower the water level to about 2/3 of the way and lower the filter speeds, to mimic the dry season.
Plants are simply duckweed up top and sag grass sparcely below. Leaf litter, driftwood, and sand.
Full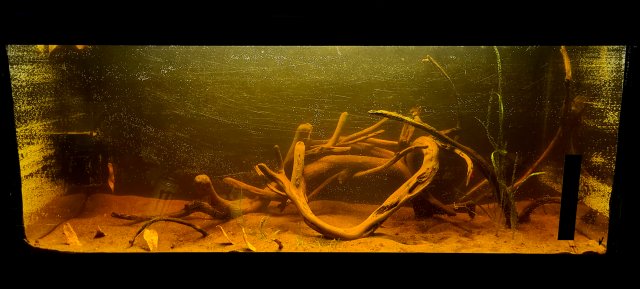 About where I'm thinking for the dry season.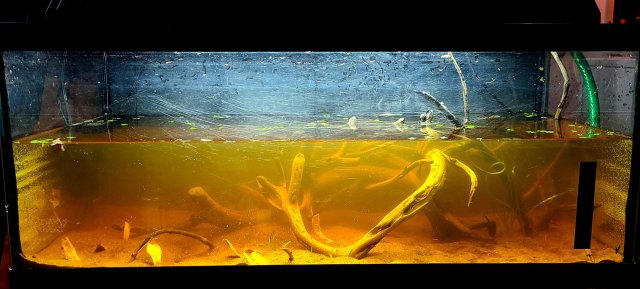 I'll also work on removing the thermometer sticker too lol