Mar 21, 2020
167
263
72
18
Hi everyone, this is my 10 gallon nano tank!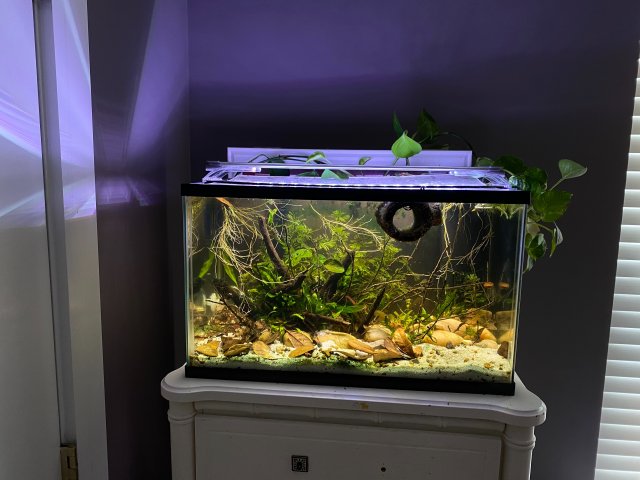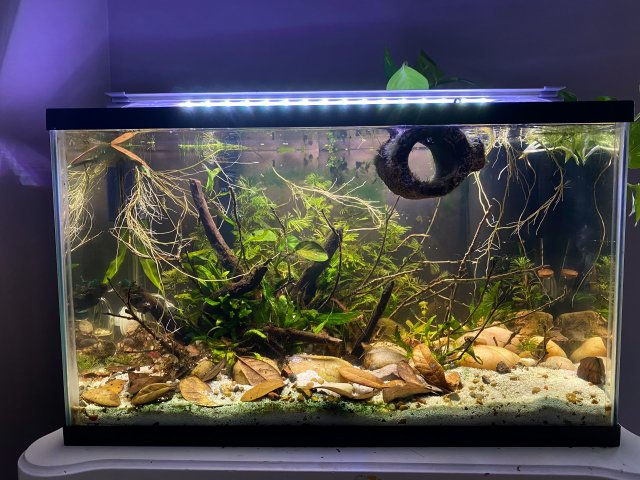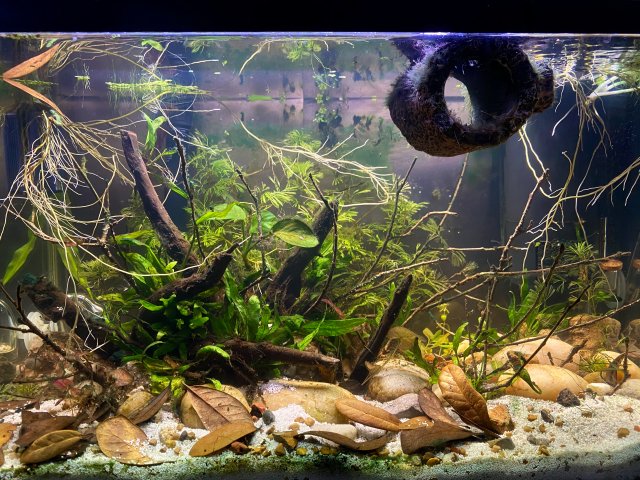 I have another one of these journals for this tank on the other forum. That one started way back when I first got this tank in 2018. I figured why not make another one of these just for funsies.
It houses my male betta, Reggie, who I bought this tank for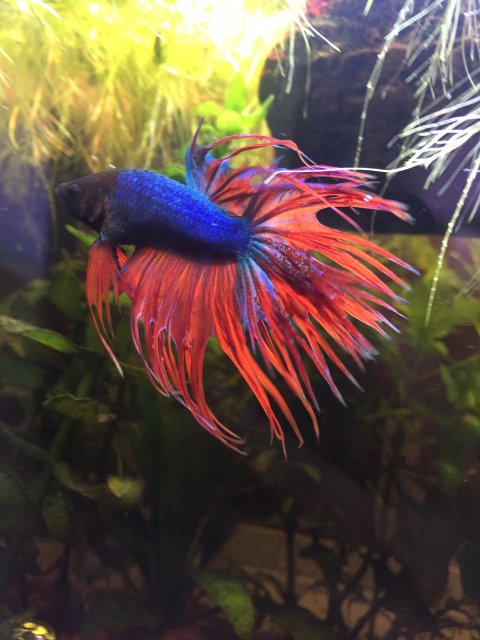 He is two years old now. Although I love Reggie, my favorite critter is my African dwarf frog Eddie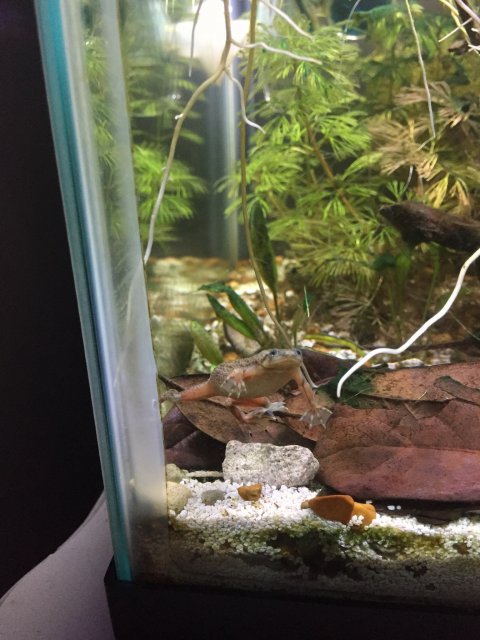 He is quite the hoot. He also thinks he is a great singer and sings all night long every night. Love him. Finally, I have my nerite named Eggs cause that's all she does.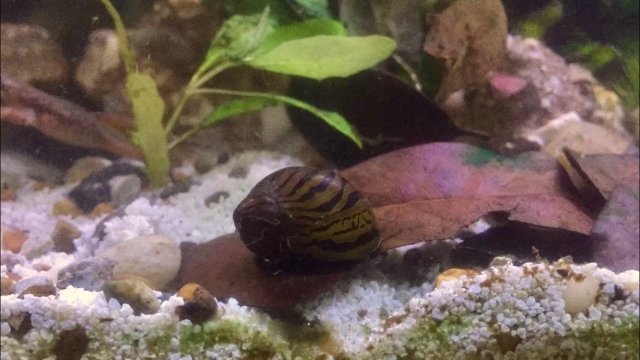 My pH out the tap is 6.6, but I run a DIY CO2 system and have tannins so it's probably lower. No one seems to mind.
My light is the finnex 24/7 light and works wonderfully. Can't seem to program it very good though. My lid is a DIY one my dad and I made two christmases ago. I'll make a separate post about my CO2 system later, since I don't have very many pictures of it yet.
And that's my tank! Love it to death. Good thing to keep me occupied with during quarantine.