The rest of the plants arrived (and the fish have since moved in).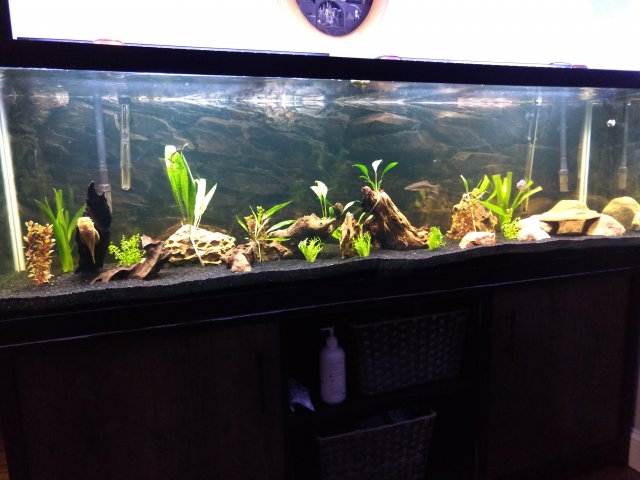 The two bristlenose plecos.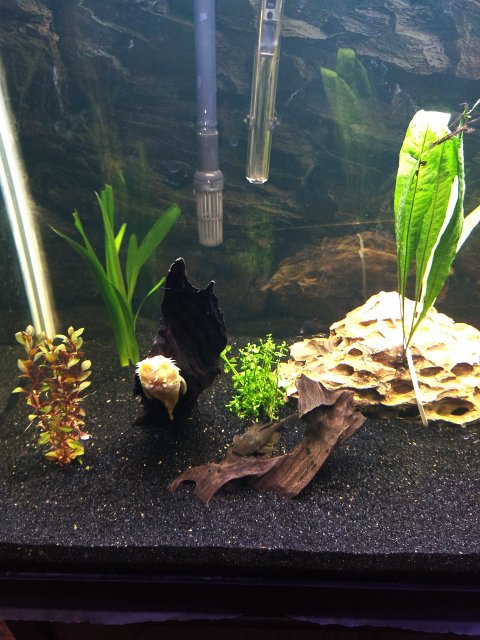 The (blurry) rainbow and danio.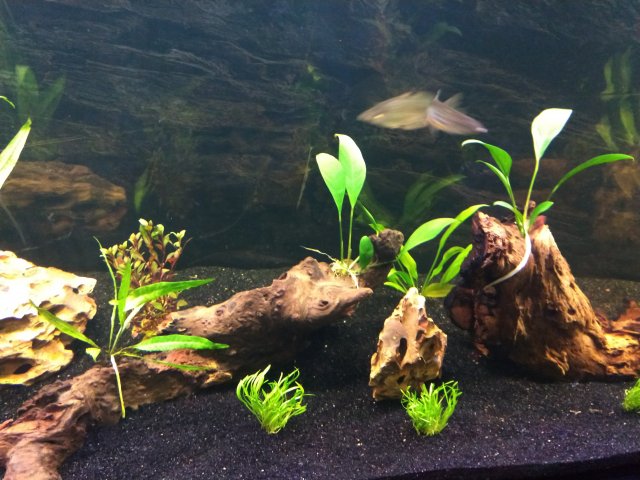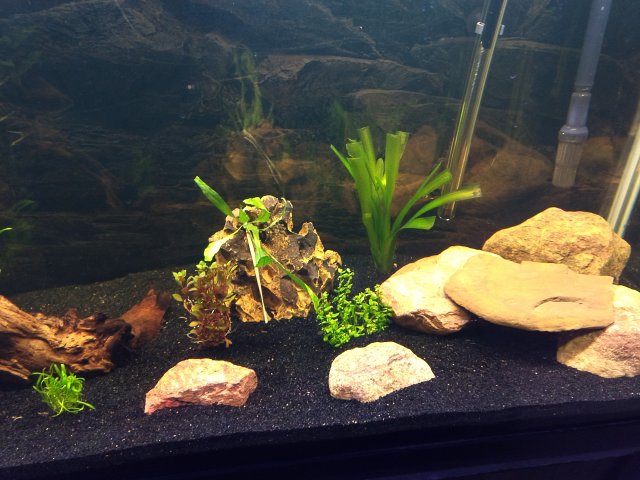 Shot of some of the salvinia, impossible to see unless you open the lid or look from below.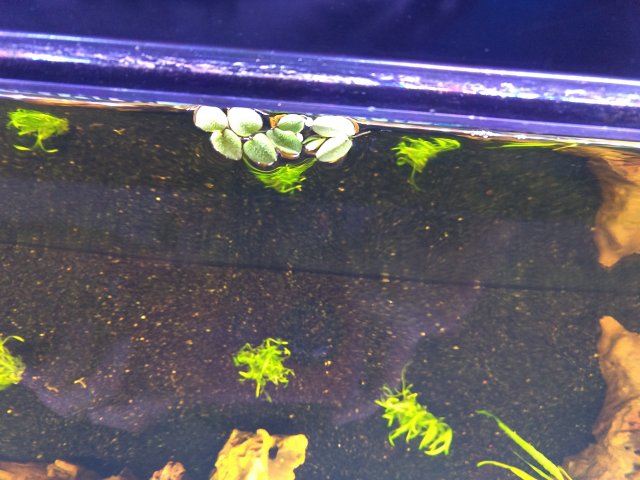 Gave everything a root tab so now it's but a waiting game to see what happens. Once I'm absolutely certain things are established both on a flora and bacterial level (about a couple weeks or so) the fish populating can begin.