Too many tanks are almost enough...
Original poster
I'm running a XP3 on my 55. The supplied spray bar is only 12 inches or so long, I didn't feel the water was getting circulated enough, so off to Lowes!
Some 1/2 pvc some elbows, a cap, and a barbed fitting and here tis:
Sitting on the front of the tank to check fit.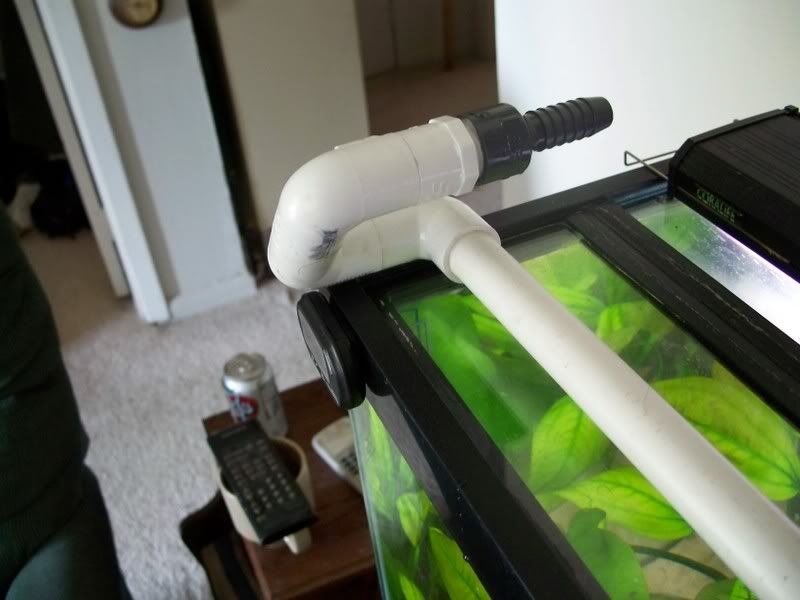 Barb end of bar (left end when installed)
Other end (right hand side). Made the bar self supporting with the elbows.
1/4 holes every inch on the rear of the bar (closest to glass).
Painted black with Krylon Fusion.
Seems to work great! (just fitted it to the tank). Disappeared in the shadow back there at the rear of the tank.
It's there-gotta look for it!
Pic with flash-shows up now.
Whatdya think?
Last edited: