30L tank with indian almond leaf extract water to treat fin rot. 26°C .
Tank has male betta x1, 2x male endlers and 4x female tiger endlers.
First set up in the first week of August 2020 but have been having trouble cycling it so ammonia levels are high, been using Prime to try and make it safe. Been adding sechem stability at a more accurate dose lately and stopped over vacuuming the sand.
The betta is the fish in question.
Diet: hikari bio gold pellets, frozen brine shrimp, frozen bloodworms, freeze dried blackworms.
Usual behaviour he's still exhibiting: greeting me, eating everything I give him and looking for more even when he's full. Flaring, exploring the tank, begging.
Unusual behaviour and symptoms: has been resting a bit more often but is still very active. Has recently started clamping his left pectoral fin, sometimes uses both, sometimes uses just his right. Doesn't close his left gill cover completely, possibly has gill curl. Gray fuzz (circled in yellow on image) started appearing around his left gill, then covered the top of his nose and there's a patch of it on his left side. He doesn't scratch and there's no wriggling movement in the patches. Recently noticed a yellow looking cyst or lump on his left fin and on his tail (circled in red on an image). I've tried shining a torch on him multiple times and there's no shiny golden flecks.
Whatever he has is slow, took probably two months to get to the stage it's at. I thought it was damage from the ammonia spikes I've been having but I'm not sure. Please, I want an accurate diagnosis so I can treat it properly. I've had people tell me it's white spot, gill flukes, velvet (might be velvet?) but he's been declining slowly. What are your thoughts?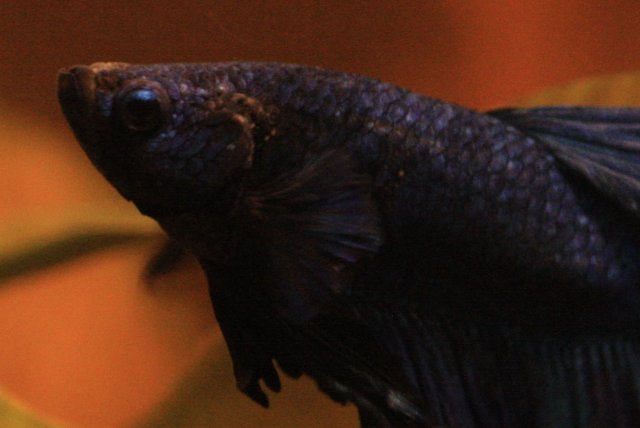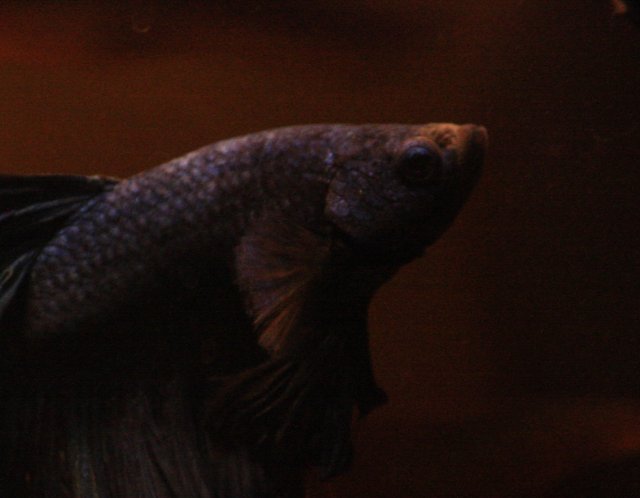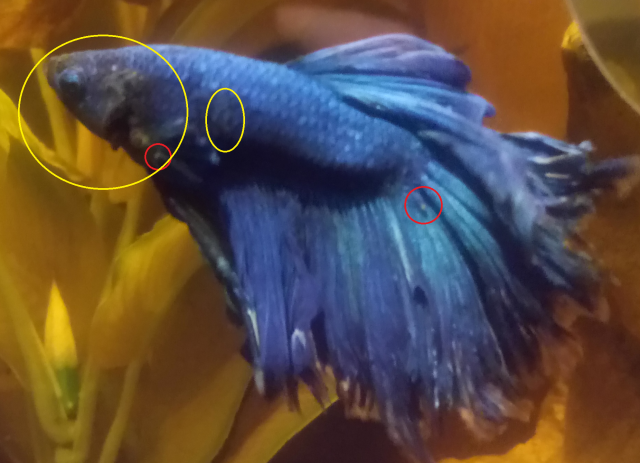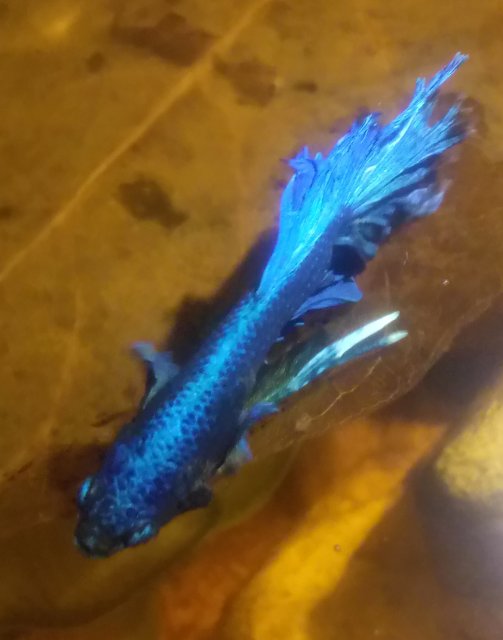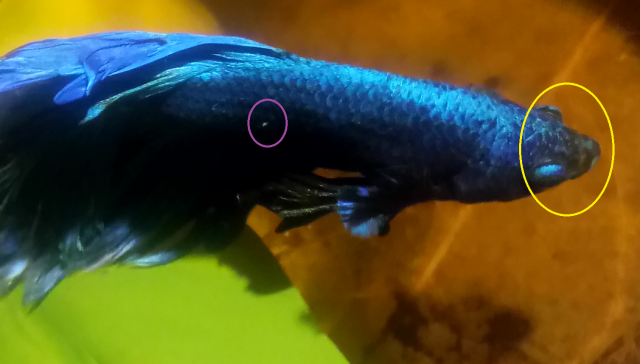 (Left: purple circles a small white dot which I noticed today on his right. Yellow circles the dark gray fuzz on nose.)