Nov 18, 2020
60
20
8
21
Camera Used

Canon Eos 450d, GoPro and my phone camera
I treated my betta with Blue Planet's tri sulfa and although during treatment it seemed to get worse, after the treatment finished the symptoms have nearly disappeared.
How much longer should I keep him separated?
He shares the main tank with some endlers, the lady who was instructing me on treatments says his tankmates were stressing him (he mostly ignored them, and they ignored him, he got along with them) where I'm almost certain it was the horrible water parameters (which are now fixed! Yay, tank is properly cycled now!!). I'm kind of worried that she's right but I'm certain it was just the water.
Photo from yesterday, treatment had finished on the 27th. The white stuff by his left gill is nearly completely gone. I've seen some finer white stuff by his right eye and above the mouth by the nose, but those seem to be coming and going too.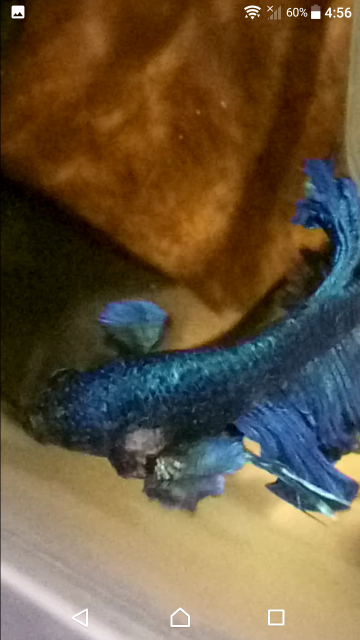 <-Images from during treatment. ->